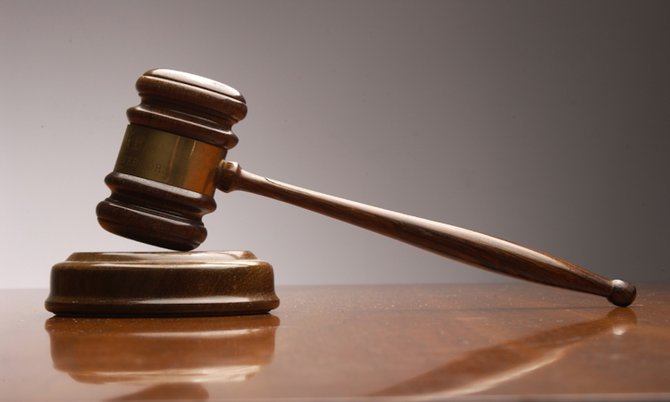 By FARRAH JOHNSON
fjohnson@tribunemedia.net
A MAGISTRATE discharged a man who violated the weekend lockdown after the accused said he was on his way home but had got stuck in heavy traffic.
Shaquille Austin, 26, appeared before Magistrate Kara Turnquest-Deveaux after officers found him on Baillou Hill Road around 9.35pm on May 29. He pleaded guilty, but said he was on his way home after dropping off a few groceries at his uncle's house. Austin insisted he was trying to make it back home in time, but said "traffic was crazy" on the road last Friday.
As a result, Magistrate Turnquest-Deveaux discharged Austin and dismissed the case. Still, she warned him to run his errands earlier to avoid running the risk of violating the emergency orders in the future.
Meanwhile, Ramont Knowles, 24, was charged after officers found him on Cordeaux Avenue around 2am on May 30. He also pleaded guilty to violating the lockdown and was fined $500 or three months at the Bahamas Department of Correctional Services. Prosecutor Kenny Thompson said at the time of Knowles' arrest, he told officers that he went outside to get water from a woman across the road.
A few people also appeared before Assistant Chief Magistrate Subusola Swain for curfew and lockdown infractions yesterday.
Lisa Sumner, 40, and Raquisa Russell, 22, were charged after officers found them on Alexandria Boulevard around 6.55pm on Saturday, May 30. They both pleaded guilty and were each fined $250 or 30 days at BDCS.
Prosecutor Lincoln McKenzie told the court that evening, officers on mobile patrol in the Nassau Village area saw two females sitting in a vehicle near Budget Food Store. When approached and questioned, one of the women told the officers they had come outdoors to buy crabs.
They were subsequently taken to a nearby station where they admitted to the offence in an interview with police.
During the hearing, Sumner said that she did drywall construction and went to drop off one of her workers. She also said her daughter, Raquisa Russell, came with her because she wanted to get a few things from the store. Sumner then showed the prosecutor a letter from the Public Hospitals Authority which gave her permission to be outdoors. Still, Sgt McKenzie said that the letter only allowed Sumner to work between 6am and 1pm and noted that officers found her and her daughter after 6pm that evening.
Magistrate Swain also pointed out that the letter only gave Sumner permission to be on the road during the time allotted and could not be used as an exemption for Russell.
Officers found Quincy Fowler on McCullough Corner around 11pm on May 31. He pleaded guilty to violating the weekend lockdown and was fined $500 or 30 days in prison. Prosecutor McKenzie said when officers questioned Fowler that night, he told them he had just come from a friend's house and was heading home.
When given an opportunity to speak during the hearing, Fowler told Magistrate Swain that his female friend had asked him to escort her home and after doing so, he headed back to his house. Fowler said on his way there, he was stopped by officers. He also claimed that he was not aware of the time because he was doing yard work.