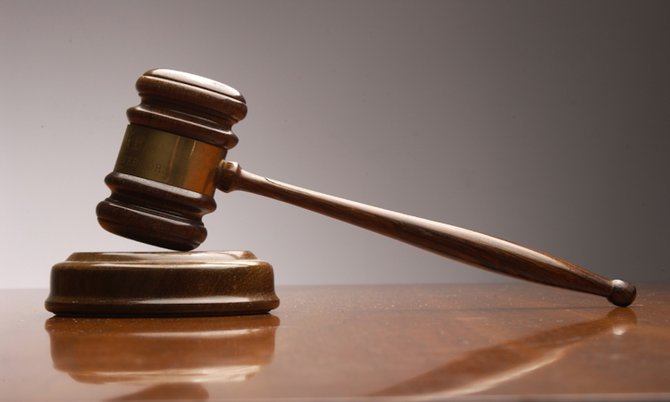 By FARRAH JOHNSON
fjohnson@tribunemedia.net
A MAN and woman were charged in Magistrate's Court yesterday after posting a nude video of the man's ex-girlfriend on his Whatsapp status last month.
Alexia Forbes, 26, and Dennis Watson, 23, appeared before Magistrate Kara Turnquest-Deveaux charged with one count of voyeurism after they were accused of publishing a video of Watson's ex-girlfriend, showing her nude in a bath, without her permission sometime in May. Forbes was also charged with intentional libel for publishing the nude video on Watson's WhatsApp status in an attempt to embarrass the woman.
Both of the defendants pleaded guilty to the charge of voyeurism. Forbes was fined $1,000 or six months at the Bahamas Department of Correctional Services, while Watson was fined $500 or six months at BDCS. Forbes was also fined an additional $500 for committing intentional libel.
Prosecutor Kenny Thompson told the court around 2.10pm on May 21, the complainant reported the mother of Watson's child sent her voice notes on WhatsApp saying that she would release nude videos of her.
Sgt Thompson said the complainant was later informed a nude video of her had been posted on Watson's WhatsApp status and was sent screenshots of her laying nude in a bath.
On May 24, Forbes was interviewed at the Central Detective Unit (CDU). While being questioned, she admitted to knowing Watson's phone password and said she had read messages between Watson and the complainant. Forbes told the officers she found the nude photos while she was looking through Watson's phone and decided to post them on his WhatsApp status.
During his interview, Watson admitted to recording the complainant while she was in the bath, but said he only did it so he could show Forbes how the complainant was when she was under the influence of alcohol. He also said his child's mother had hacked his phone and posted the video on his status.
During the hearing, both defendants were represented by attorney Alfred Gray. He told the magistrate the incident "arose at a party where the complainant was alleged to have gotten pissy drunk".
He said the complainant had vomited all over herself and in an attempt to help her, Watson had taken her to the bathroom, before taking her soiled clothes off and placing her in a bath. Stating Watson's "intent was not criminal," Mr Gray insisted he had only recorded the video to show the complainant "what she looked like when she was very drunk". Mr Gray also said it appeared as if Watson was seeing Forbes and the complainant at the same time. He admitted when Forbes went into Watson's phone and saw the video, she posted it out of jealousy. Still, Mr Gray insisted his clients had made a "foolish mistake" and were extremely remorseful for their actions. He also said Forbes understood she should not have accessed Watson's phone.
After sentencing the defendants, Magistrate Turnquest-Deveaux reminded them of the severity of their offence. She also noted Forbes and Watson were a part of Generation Z which is known for people posting and sharing things online, and urged them to think about the complainant who would have to relive the embarrassment every time the video resurfaced.