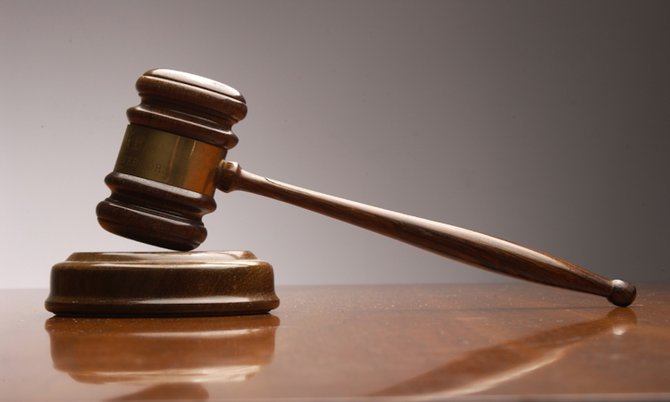 by FARRAH JOHNSON
Tribune Staff Reporter
fjohnson@tribunemedia.net
A 44-year-old man who admitted to stealing utility tanks to support his drug habit was sentenced to nine months in prison yesterday.
Leroy Clarke was accused of stealing a 100-pound gas tank from St Gregory Parish on June 8. He was further accused of stealing a $1,015.38 water tank from Golden Gates Assembly sometime between July 8 and 9.
The prosecution also alleged the defendant stole a $336.26 gas tank and a $132.16 car battery from two women sometime over the last two weeks. Clarke was also charged with unlawful possession after police seized another stolen gas tank from his residence on July 16.
When given an opportunity to speak during the hearing, Clarke said he stole the items because he was "fighting a drug problem." He told the magistrate while he "believed in working," he let "drugs get the better part" of him. Clarke also said when he ran out of money when he wasn't working, he found ways to make funds to support his habit. He said he sold some of the hundred-dollar tanks for $75 and drugs.
Clarke revealed he had stolen one of the gas tanks from a person living in Sunshine Park. He also said someone had sent the original owners to his house because they knew he had "plenty (of) gas tanks". He said when they came to his residence sometime later, they told him they wanted their tank back. He added when he returned the tank, they contacted the police and he was arrested.
After pleading guilty to all of the charges Clarke said he regretted what he did. As a result, Assistant Chief Magistrate Subusola sentenced him to nine months in prison. Still, she said the defendant would receive drug treatment while in custody.