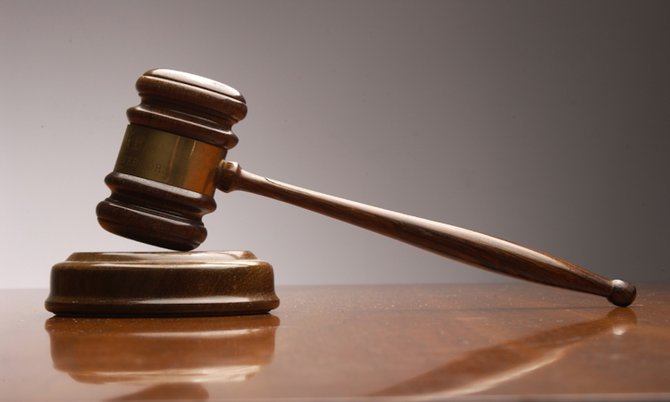 By Farah Johnson
fjohnson@tribunemedia.net
A 25-year-old woman who used profanity and punched a police officer who stopped and evacuated a bus she was riding on earlier this week was granted a conditional discharge in the Magistrate's Court yesterday.
Lucna Severe appeared before Assistant Chief Magistrate Subusola Swain after she was accused of disorderly behaviour. The prosecution said Severe used obscene language, resisted arrest and assaulted a police officer when the police stopped a bus on which she was riding to get to work on Tuesday morning.
Yesterday, Severe pleaded guilty to the charges, but said she only committed the offences because she was under a lot of pressure due to the COVID-19 pandemic.
The court heard officers were conducting patrols at bus stops to inform drivers that they were not allowed to operate under the most recent measures outlined in the emergency orders. It was at this time that they observed the defendant exiting a bus while using obscene language. Prosecutor Kenny Thompson said the officers also overheard Severe saying: "Y'all officers is be joking" among other obscenities. Severe was warned to stop, but continued walking away and shouting she didn't give a (expletive) and (expletive) the police. She was then informed she would be arrested for using obscene language. Still, when an officer attempted to detain Severe, she resisted violently and punched the officer in the left breast. When she was eventually apprehended, she was transported to the Central Police Station. During an interview with police there, she said she was talking to herself when she was cursing and claimed she only punched the officer after she was punched in her head.
Severe told the magistrate she was depressed and under a lot of stress because the pandemic had altered her plans. She also said she only "acted crazy" because she didn't know how she was going to get to work since the police were shutting down her only means of transportation.
In response, Magistrate Swain said while she understood Severe was stressed, she had to manage her stress levels like everybody else. She also told the defendant the government was trying its best and noted the pandemic was "unchartered territory" that no one had ever dealt with before. As a result, Magistrate Swain granted Severe a conditional discharge for a period of three months to ensure she did not lose her job. Still, she warned the defendant if she failed to be of good behaviour within that time frame, she would spend ten days at the Bahamas Department of Correctional Services.