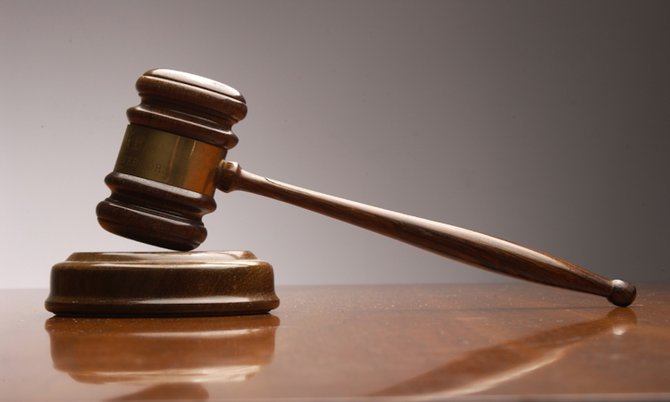 By Farah Johnson
fjohnson@tribunemedia.net
A 38-year-old man was jailed for six months after he admitted threatening to kill a woman, dishonestly receiving stolen appliances and damaging a man's car.
Sanjay Cooper was accused of dishonestly receiving a fridge, blower, AC unit, microwave and television from Botanical Gardens sometime between March and July of this year. He was further accused of dishonestly receiving two industrial fans, a box of surgical face masks and three bottles of hand sanitiser from the Animal Control Unit on June 3, as well as a $800 Whirlpool refrigerator from the same establishment on June 8.
During his hearing before Assistant Chief Magistrate Subusola Swain yesterday, Cooper was also accused of causing $1,004 worth of damage to a man's vehicle on January 17 and calling a woman on his cellphone on June 19 to threaten to kill her.
The court was told the managers of Botanical Gardens and the Animal Control Unit told police someone had broken into their offices between March and June. Acting on information, officers checked an abandoned home where they found the stolen items. When the defendant noticed the officers at the scene, he ran into nearby bushes. He was arrested the next day.
The court also heard Cooper vandalised Brian Wells' vehicle by damaging its rear door lock, throwing paint on it and flattening its tyres. As it related to the threats of death charge, the prosecution said a woman told police she received a phone call from the defendant, who told her he was going to kill her and her boyfriend because they were going to the police to file a report against him.
After pleading guilty to the charges, Cooper was sentenced to six months in prison. He was also ordered to compensate Mr Wells for the damage.
Yesterday, another man appeared before Magistrate Swain for similar offences.
Leneiko Carey was accused of breaking into Bamboo Shack Wulff Road and stealing $1,450. The prosecution alleged he committed the acts sometime between July 24 and 26.
During his arraignment, Carey denied the allegations and the matter was adjourned to October 1 for trial.
Bail was denied and he was remanded to the Bahamas Department of Correctional Services in the interim.
He has a right to apply to the Supreme Court for bail.