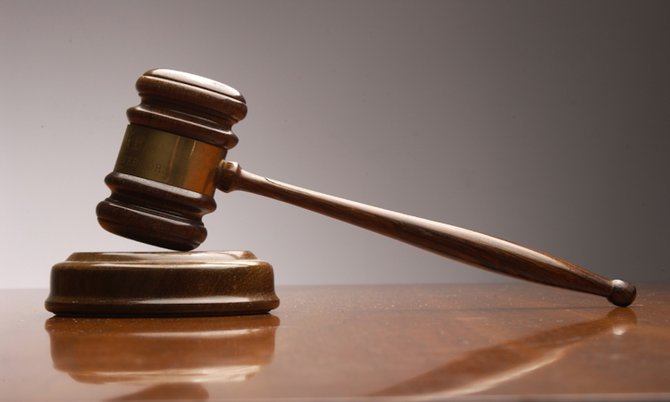 By FARRAH JOHNSON
Tribune Staff Reporter
fjohnson@tribunemedia.net
A 26-year-old man who was charged with marijuana possession yesterday was ordered to attend drug counselling classes.
Dwayne Davis, Jr, was charged with dangerous drug possession after officers seized 27 grams of Indian hemp from him on July 21. He admitted to the offence in a hearing before Magistrate Kara Turnquest-Deveaux and was ordered to seek drug counselling at his own expense.
The court was told officers were on mobile patrol around 8.20am on the day in question, when they observed Davis, Jr, standing in a yard talking to another man. While they were talking, the defendant handed the other man an item before getting handed a plastic bag. When the men looked in the direction of the officers, one of them ran away. The officers then approached Davis Jr, who threw the bag on the ground. Upon investigating it, they discovered $80 worth of suspected marijuana.
During the hearing, Davis, Jr, was represented by attorney Jomo Campbell. He told the magistrate his client had a "drug problem" and asked her to send him to counselling, instead of giving him a custodial sentence.
However, Magistrate Turnquest-Deveaux noted that the Sandilands Rehabilitation Centre (SRC) was not admitting any more patients. As a result, she ordered the defendant to seek help at an "approved facility at his own expense". Davis, Jr, was also ordered to return to court next week to show proof of his registration and a record of how long the programme would last.

Yesterday, Wendell Seymour, 28, was also charged with simple possession after officers seized five grams of Indian hemp from him on July 19.
He also pleaded guilty and was conditionally discharged for three months. If Seymour appears in court for a drug related matter within that time frame, he will be convicted of the offence.
The court heard officers were on mobile patrol in the area of Lynden Pindling International Airport (LPIA), when they noticed a purple Toyota parked in a no parking area. When they approached the vehicle, Seymour opened his car door and a strong aroma of marijuana escaped from the vehicle. This prompted the officers to search the defendant's car. During their investigation, they discovered a red container with four silver foil wraps all of which contained a quantity of marijuana.
According to the prosecution, the drugs had an estimated street value of $20.