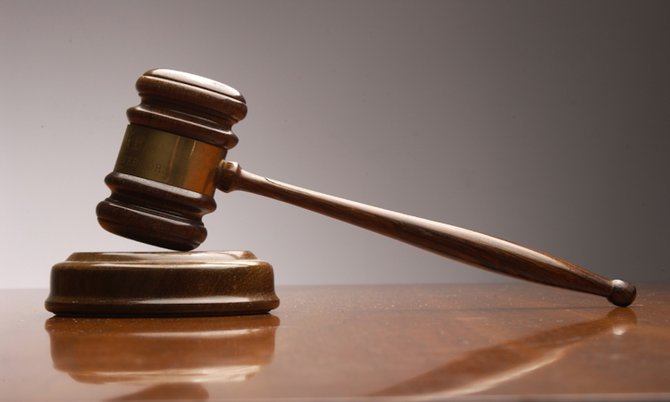 By FARRAH JOHNSON
Tribune Staff Reporter
fjohnson@tribunemedia.net
TWO men were sentenced to 15 months in prison after they admitted to breaking into and stealing items from two cars last week. Duran Horton, 37, and Jacob Dawkins, 25, were accused of damaging a glass window of a red Hyundai on July 13 before stealing a $25 lunch bag and $110 cash out of the vehicle. The men were also accused of stealing a $50 black pouch from a grey Kia that same day.
During their hearing before Senior Magistrate Carolyn Vogt-Evans yesterday, the defendants pleaded guilty and were both sentenced to one year and three months behind bars.
The court heard the owner of the Hyundai parked her car at the RND plaza on JFK drive before she went to CIBC bank. When she returned to her vehicle, she discovered that her left window was shattered and her bag and cash were missing. The owner of the grey Kia also told police he parked his car in the same plaza while he went to CIBC bank. When he returned, he also discovered his right window was damaged and said his $50 pouch was no longer in the vehicle.
In an interview with police, Dawkins admitted he was in the vehicle. Horton, on the other hand, said although he was driving the car in question, he did not commit any of the offences.
During the hearing, Dawkins said he had just been released from prison after being on remand for three-and-a-half years and insisted he was trying to engage in constructive activities to become a better person.
After listening to his plea in mitigation, Magistrate Vogt-Evans said she believed Dawkins only felt sorry for himself because he got caught. She also noted that Dawkins had just been released from prison three months ago and insisted that fact should have been "fresh on his mind".