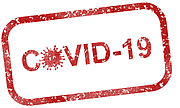 By DENISE MAYCOCK
Tribune Freeport Reporter
dmaycock@tribunemedia.net
PIZZA Hut in Grand Bahama has reopened for business following a complete sanitisation of its premises on the Mall Drive, Freeport after one of its employees last week tested positive for COVID-19.
The fast-food restaurant resumed operations on Wednesday, confirmed Fallon Symonette, of Pizza Hut, where several employees are in self-quarantine at home following exposure to the employee.
"We have reopened with curbside and takeout services," she told The Tribune when contacted yesterday for an update.
In a Facebook post on Monday evening, Pizza Hut announced its closure to the public after discovering a team member tested positive for the highly contagious disease. It was also noted that employees exposed to the staff member are in self-isolation.
While she did not want to disclose the exact number of employees still in quarantine, she indicated that measures are in place to ensure the safety of customers and staff.
Ms Symonette stated they are following all the required necessary health guidelines and protocols at the location, such as wearing a mask, social distancing, and a hand sanitisation station at the door.
She said when entering the restaurant, a security officer would ensure that customers sanitize their hands with hand sanitiser as they enter the premises. The company has worked closely with the Ministry of Health and has followed all recommendations leading to a safe reopening on Wednesday, she said.
Since last week, COVID-19 infections have surged in Grand Bahama, with 13 recorded cases that emerged beginning Wednesday, July 8, when two people – a 33-year-old woman with no history of travel and a 20-year-old undocumented male migrant tested positive with coronavirus.
Then on Thursday, July 9, a 27-year-old Grand Bahama man also tested positive, and on Saturday, July 11, three females - a 16-year-old girl and a 39-year-old woman, both with a history of travel; and a 47-year-old woman with no history of travel had also tested positive. On Monday, July 13, two more Grand Bahama cases were recorded and another two cases recorded the following day. Three new Grand Bahama cases were reported yesterday; these three latest cases do not have a history of travel and are in isolation at home.
Before reopening the country to international travel, the island had gone two months without any recorded cases. It is believed that the lifting of travel restrictions, Bahamians returning home from travel to the US has resulted in the spread of the virus in Grand Bahama.
Deputy Prime Minister Peter Turnquest and Minister of State for Grand Bahama Senator Kwasi Thompson have urged Grand Bahamians to keep their guard up and to strictly follow health protocols to stop the spread of the virus.
Mr Thompson is appealing to residents not to travel internationally if they do not have to. He stressed that on returning home, persons who do not present a negative COVID-19 test should self-quarantine at home for 14 days.
He was concerned that this was not being adhered to after receiving complaints that some residents returning to Grand Bahama from abroad have not been following self-isolation guidelines prescribed by officials to limit the spread of the novel coronavirus.