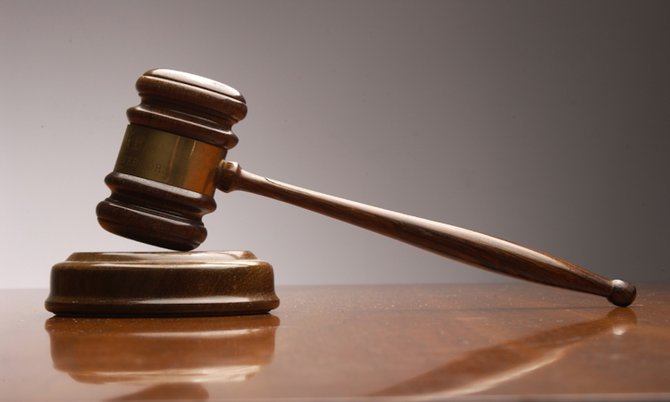 By FARRAH JOHNSON
Tribune Staff Reporter
fjohnson@tribunemedia.net
A WOMAN was placed on 12 months' probation and ordered to attend anger management classes after she admitted to damaging her estranged husband's television during a domestic dispute last week.
Odesia McKinney, 46, was accused of damaging Roy McKinney's 42" flat screen television on July 9. Yesterday, she appeared in court alongside her niece, Shawn Rolle, 27, who was also charged with the same offence.
During the hearing, McKinney was further accused of threatening to harm Christopher Rahming on the same day. Rolle was also charged with throwing missiles.
As they stood before Deputy Chief Magistrate Andrew Forbes yesterday, both of the defendants pleaded guilty to the charges.
According to prosecutor Lincoln McKenzie, Mr Rahming told police there was a domestic dispute at his residence around 5pm that night. At the time, Mr Rahming said McKinney came to the residence to see her ex. However, when she was not allowed to, Mr Rahming said McKinney became outraged and told him: "Y'all think I is play out here, I will jick (sic) you up."
Sgt McKenzie said Mr McKinney also told police his estranged wife came over and they got into a domestic dispute. He said during the ordeal, Rolle threw a bottle through his apartment window which ended up damaging his television. As a result of the complaints, both women were arrested and taken to a nearby station. While being interviewed by police a short time later, they denied the allegations brought against them.
During the hearing, the defendants were represented by attorney Donna Major. She described the incident as an "unfortunate situation" that came about as a result of tempers flaring. She also explained that McKinney went to the residence to see her estranged husband when her niece, Rolle, came to her defence. During her plea in mitigation, Ms Major also said Rolle was willing to reimburse Mr McKinney for the damage she caused.
Subsequently, as it related to the threats of harm charge, Magistrate Forbes placed McKinney on 12 months' probation on the agreement she would attend anger management classes. McKinney was also told to avoid any further interaction with Mr Rahming and her estranged husband. Rolle was also placed on 12 months' probation and ordered to attend anger management classes for causing damage. She was further ordered to compensate Mr McKinney $550 for the broken television.
Magistrate Forbes opted to give McKinney a warning for causing damage and discharged Rolle on the charge for throwing missiles. Still, he warned both women if they failed to comply with the conditions of their probation, they would each spend one month at the Bahamas Department of Correctional Services.