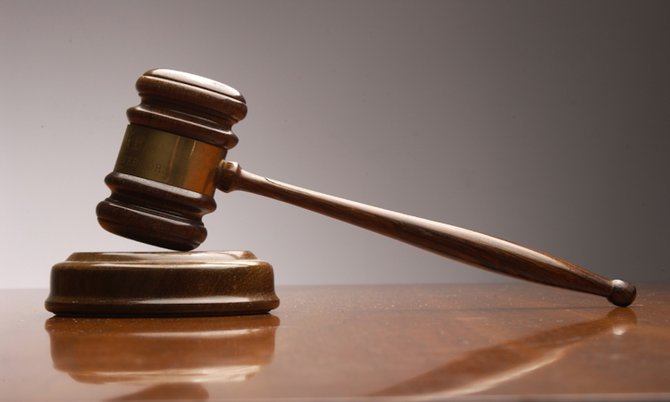 By FARRAH JOHNSON
fjohnson@tribunemedia.net
A 48-year-old man was ordered to pay back a sum of money he stole from a bar earlier this year after he admitted to stealing the funds while he was under the influence of alcohol.
Joseph Rolle appeared before Senior Magistrate Derence Rolle-Davis charged with stealing a $350 cash box and $62 in cash from Game X Sporting Lounge on February 27. Rolle was also accused of assaulting Alton Brennen that same day.
Prosecutor Lakesia Moss said Mr Brennen hired Rolle to clean the establishment from time to time. She said on the day of the incident, the two men were at the sporting lounge when Mr Brennen gave Rolle certain instructions in regards to cleaning. Inspector Moss said that was when Rolle grabbed Mr Brennen's belt and dragged him in the pool room, causing the complainant to fall and injure his chest and knees.
After the ordeal, Mr Brennen left Rolle to secure the premises. When he returned a short time later, he discovered the cashbox had been tampered with and $50 cash and $12 worth of coins were missing. Mr Brennen then noticed Rolle running from the establishment. When he reviewed the security footage, he saw Rolle stealing the cash box. As a result, Rolle was arrested.
During the hearing, Rolle told the magistrate that he did not recall the incident at all because he had been drinking that day. Still, he said he didn't believe the complainant would lie on him so he believed the allegations brought against him.