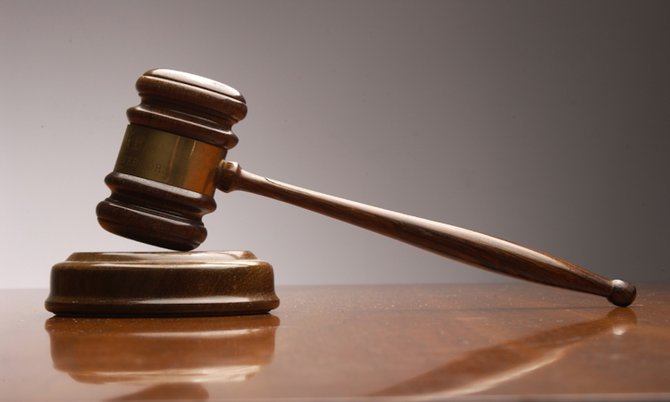 By FARRAH JOHNSON
fjohnson@tribunemedia.net
CARLOS Brown is now a free man after a Supreme Court jury yesterday found him not guilty of murdering Renaldo Bullard in 2018.
Mr Brown was accused of shooting and killing the man, before burying his body in a shallow grave on a piece of property his mother owned.
A day after Crown and defence counsel presented their closing arguments, a jury of three men and nine women brought back unanimous not guilty verdicts on the single count of murder brought against Mr Brown.
The hearing began with a summation of the case by Justice Cheryl Grant-Thompson. The matter was then turned over to the jury shortly before 3pm for deliberation. The jurors returned around 4.20pm with the verdict of 12-0 not guilty on the murder charge.
As a result, Mr Brown was acquitted and told he was free to go. The jury was also thanked for their service over the course of the trial.
Mr Brown was initially accused of murdering Bullard, whose body was found with injuries and partly covered with branches in a bushy area on Martin's Close off Cowpen Road. Police said the incident occurred sometime between October 25 and 28 of 2018.
The Crown's case relied on circumstantial evidence, including the account of Desir Gibson, a witness who identified Brown as one of the men he saw acting suspiciously the day he heard gunshots.
Crown attorney Jacklyn Munnings said Mr Gibson was in his backyard with his girlfriend and a friend playing dominoes on October 26, 2018. At the time, Mr Gibson said he heard three bangs which sounded like gunshots, so he got up to investigate. When he did, he said he heard two more gunshots. During cross-examination, he also told the police that he stood on an old gas tank and peered over a nine-foot wall. That is when he saw two men walking out of some bushes.
According to Mr Gibson, one of the men was 5'6" and had a dark complexion while the other man stood at 6'3". Mr Gibson said he saw both men head towards a vehicle before the short one went to the trunk to look for something. He said at the time, he noticed that the short man had something in his hand which looked like a gun.
During the course of the trial, Tico Bridgewater, the forensic pathologist who pronounced Bullard dead, also took the stand to give evidence. He testified that one of the bullets that hit the victim entered through his left eye and exited through the left side of his head. He also said that the other bullet entered through the upper-left region of Bullard's back and exited through the right interior of his chest wall. Mr Bridgewater said the third bullet that hit Bullard was recovered from tissue in his left shoulder. He also noted that Bullard's "right little finger" was completely amputated.
In his closing argument yesterday, Mr Brown's attorney, Nathan Smith, noted that when Mr Gibson gave a description of his client, he claimed the person was bareback and had a hat with a brim on. He said, "considering the vantage point," the jury could not rely on that evidence, since Mr Gibson did not describe any "distinguishable characteristics like body hair or tattoos." He also noted that Mr Gibson was the "sole person" to say he heard gunshots on October 26, 2018 and said he found it "eerily suspicious" that Mr Gibson's girlfriend or friend did not get up to observe the scene as well.
Mr Smith further asserted that Mr Brown admitted to being on the property the day Bullard's body was discovered. He argued that the fact that his client did not attempt to evade the question, proved he was innocent. He claimed that a man who had just killed somebody would have denied being on the scene in question in the first place. He also said since Mr Brown continued to visit the property, his behaviour signified the "acts of an innocent man."
After being acquitted of the charge yesterday, Mr Brown, who tuned into the hearing from the Bahamas Department of Correctional Services via video link, exhaled with a small smile on his face.
"Thank you very much," he told Justice Grant-Thompson. "Thank you everybody," he said to the jury.