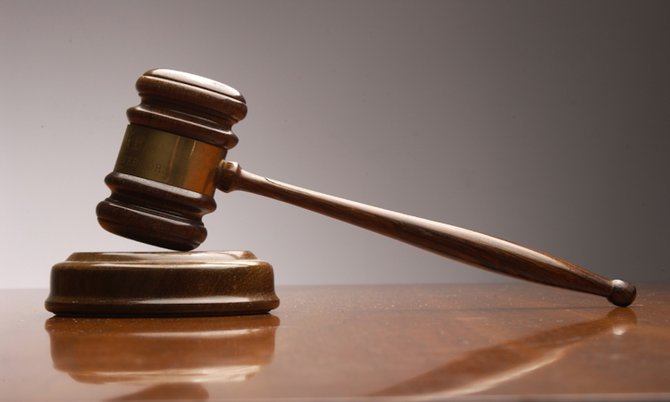 By FARRAH JOHNSON
fjohnson@tribunemedia.net
A TEENAGER was ordered to compensate a man and woman after he admitted to damaging their property when he threw rocks at them during an altercation on Baillou Hill Road last week.
Shervin Oliver, 19, appeared before Magistrate Samuel McKinney charged with assault with a dangerous instrument and two counts of damage.
Oliver was accused of assaulting Mr Stuart with a rock and causing $380 worth of damage to Mr Stuart's 2008 Ford Ranger on June 22. He was also accused of damaging the glass window of Linda Goodman's shop, which had a value of $275.
Prosecutor Kendrick Bauld said on the day in question, Mr Stuart told officers that he was on Baillou Hill Road South when he got into an altercation with Oliver. At the time, Mr Stuart said he did not know Oliver's name, but was familiar with his face because he had asked him several times to leave his property. Mr Stuart said when he asked Oliver to vacate his premises that day, the defendant picked up rocks and started throwing them at him. Sgt McKenzie said Ms Goodman also told officers that she saw Oliver throwing the rocks at Mr Stuart. He said she also requested police action since one of the rocks Oliver threw broke her glass window.
During the hearing, Oliver told the magistrate that he was at the bus stop on his way to work when Mr Stuart jumped out of his truck with a cutlass. He claimed that he only "grabbed a rock and threw it" at Mr Stuart's truck because he was "cursing him out and swinging a cutlass" at him. Oliver added that he only threw the rock at Ms Goodman's window because she threatened him and told him he would be killed if he came into her yard.
In response, Magistrate McKinney told him that his explanation suggested that his actions were "calculated" and proved that what he did was not a mistake.
After pleading guilty, Oliver was fined $1,000 or six months at the Bahamas Department of Correctional Services. He was also ordered to repay both complainants for the damage he caused.