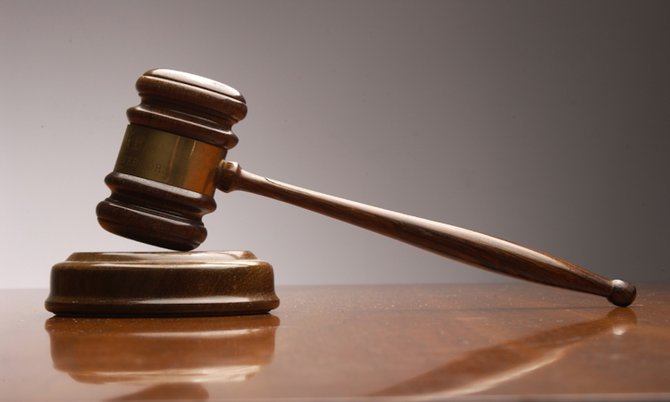 By FARRAH JOHNSON
fjohnson@tribunemedia.net
A JAMAICAN woman was placed on 12 months' probation yesterday after she admitted assaulting a man with a dangerous instrument earlier this week.
Shanice Thomas, 27, appeared before Magistrate Samuel McKinney after she was accused of assaulting Patrino Hackshaw with a pair of scissors on June 27.
She pleaded guilty and was fined $500 or six months at the Bahamas Department of Correctional Services. Thomas was also placed on probation for one year. If she is convicted of an offence within that time, she will spend six months in prison.
Prosecutor Kendrick Bauld said Mr Hackshaw told officers that Thomas "pulled a knife out and threatened him" when they fell into an argument. As a result of his complaint, an investigation was launched.
When given an opportunity to speak, Thomas told the magistrate Mr Hackshaw had "told a lie" about her and she was crying because she thought they were friends. She said at the time, she felt like Mr Hackshaw should have approached her so they could resolve their differences. Thomas added while the two of them were arguing, Mr Hackshaw's girlfriend "jumped in her face". She said when she told the woman that she was speaking to Mr Hackshaw and not her, the situation escalated.
"When they was coming at me I rest my hands on (a pair of) scissors on the dresser," she claimed. "I never pull it out to stab her. I just reached for it because they were coming for me."
In another matter, Louvens Jean, 35, appeared before Magistrate McKinney after he was accused of assaulting Brian St Remy with a knife on June 23. He also pleaded guilty and was fined $1,000 or nine months in prison. The court heard that Jean got into a dispute with Mr St Remy, his coworker, around 3pm on the day in question. At the time, Mr St Remy told officers that Jean had picked up a knife and swung it at him, which put him in fear for his life. Jean was subsequently arrested and taken to a nearby police station, where he admitted to being involved in an argument with Mr St Remy. He claimed St Remy had also picked up a rock during the altercation.
"He picked up a rock so I took out the putty knife I use to scrape concrete off the machine," Jean added when he was given an opportunity to speak yesterday. "I did not have a box cutter. The weapon is still in the bucket at work."