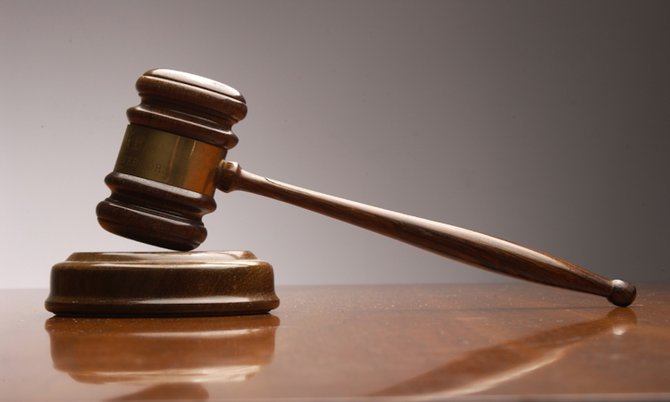 By NICO SCAVELLA
Tribune Staff Reporter
nscavella@tribunemedia.net
THE man accused of murdering Via Caffe owner Albert Rahming nearly four years ago has been granted bail ahead of his trial.
Justice Bernard Turner granted Kendino McDonald $20,000 bail yesterday ahead of his trial over claims he murdered Mr Rahming on November 13, 2016. As part of his bail conditions, McDonald must report to the Wulff Road Police Station every Monday, Wednesday and Friday before 6pm and be fitted with an electronic monitoring device.
He must also remain within 100 feet of his residence between 9pm and 6am daily. He is also not to come into any deliberate contact with any of the witnesses in the matter.
Justice Turner further ordered McDonald to turn himself into custody by 6pm on June 7 of this year, so as to be accounted for when his trial starts the following day.
On November 29, 2016, McDonald was charged with Mr Rahming's murder. The businessman was shot dead and his bullet-riddled body found slumped in a black Mercedes Benz in the parking lot east of the Nassau Sailing Club on the Montagu foreshore around 7.30am on the day in question.
McDonald was also charged with five counts of armed robbery and two counts of rape.
He was charged with robbing a 21-year-old woman of a $500 Kipling bag at gunpoint before sexually assaulting her on October 11, 2016.
He was also charged with robbing a man of a $500 Samsung phone at gunpoint on the same day.
McDonald was also charged with robbing a man at gunpoint of $840 cash, a $400 Movado watch and two silver rings, each valued at $75 on October 19.
McDonald and Marco Davis were also charged with robbing a 16-year-old girl of an iPhone and a $400 gold Michael Kors watch before sexually assaulting her on November 8 of that year. They were further charged with robbing a man of $2,000 cash, a $400 Samsung phone and a watch on that same day.
Yesterday, McDonald's attorney Lennox Coleby said his client won one of the armed robbery cases at the no case submission stage before Justice Gregory Hilton. He said the Crown has since appealed the decision.