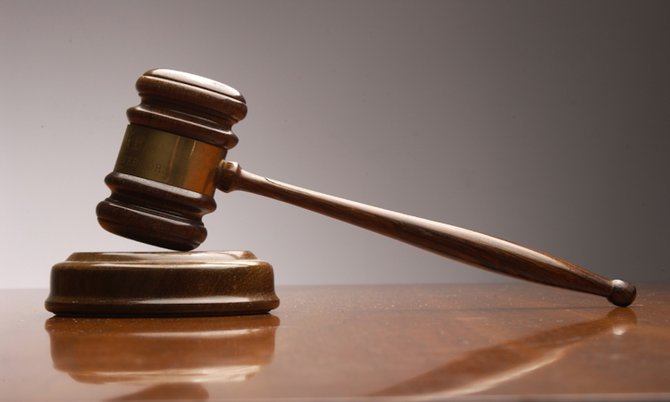 By NICO SCAVELLA
Tribune Staff Reporter
nscavella@tribunemedia.net
A 29-year-old man was remanded to prison yesterday over allegations he robbed a local Chinese restaurant at gunpoint of almost $1,000 last week.
Davidson Charles, of Thompson Lane, stood before Magistrate Samuel McKinney on armed robbery and receiving charges stemming from the January 2 incident.
It is alleged that on that date, Charles robbed the take-away restaurant of $853, and dishonestly received $700 of these funds.
He was not required to enter a plea to the charges and the matter was adjourned to March 20 for service of a voluntary bill of indictment (VBI). Bail was denied and he was remanded to the Bahamas Department of Correctional Services in the interim.
He has a right to apply to the Supreme Court for bail.
During yesterday's arraignment however, Charles claimed he has suffered two fractured ribs as a result of being beaten by police officers.
Charles also claimed he never had a weapon on him when the alleged incident occurred.
However, Magistrate McKinney warned him against giving evidence ahead of his trial, and remanded him into custody.
Meanwhile, 23-year-old Alando Williams was sentenced to two years in prison for stealing an Australian woman's purse and her iPhone collectively worth $1,400 on New Year's Day.
According to the facts read by the prosecutor Inspector Phillip Davis, Jacqueline Edwards, a tourist, was walking in the Cable Beach area around 7.25am on January 1 when Williams exited a black vehicle parked in a nearby parking lot and approached her. When Williams made it to where she was, he pushed her to the ground and robbed her of her items before running back to the black vehicle and speeding off.
As a result of that incident, an investigation was launched. Ms Edwards' iPhone was tracked to where Williams was, and he was arrested by police in the Milton Street area the following day. When interviewed by police, he said he was drunk and on the drug "Molly", also known as ecstasy, when he committed the crime.
Additionally, Williams was wearing an ankle bracelet at the time he robbed Ms Edwards, and Migrafill Electronic Security, the company that monitors the system, placed Williams at the Cable Beach plaza at the exact time of the incident.