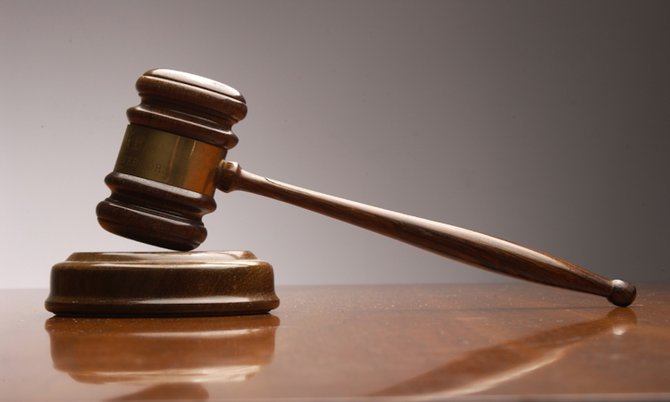 By NICO SCAVELLA
Tribune Staff Reporter
nscavella@tribunemedia.net
A man currently serving half a century in prison for seducing a Burger King manager in an unsuccessful bid to rob the restaurant before stabbing the man to death will have one last chance at overturning his sentence next month.
Simeon Bain is seeking to have the London-based tribunal overturn his conviction and 55-year sentence for stabbing 21-year-old Rashad "Shanty" Morris to death outside Burger King's Tonique Williams-Darling location in September 2009.
The matter will be heard on March 17 before the panel of Lords Brian Kerr, David Lloyd-Jones, Philip Sales, Nicholas Hamblen, and Lady Jill Black.
According to the evidence, in September 2009, Bain was in a romantic relationship with a former Burger King employee whose name was withheld during trial for her protection. Bain's girlfriend was close friends with Morris, who, in 2009, was employed as a trainee manager with Burger King.
During the course of normal conversation, Bain's girlfriend told him that Morris was a homosexual who was about "to come out of the closet". That information was given when Morris called her in April 2009 to tell her about his recent promotion. Bain was lying next to her in bed, she said.
While the conversation was taking place, Bain asked if the person on the other end of the call, whom he was able to hear, was a boy. In response, his girlfriend said he was and that he was a friend.
"He said 'he's gay?' I answered 'most naturally,'" Bain's girlfriend claimed.
A week later, Bain asked her if Morris had the combinations to the safe because he and some friends were planning a few robberies over Christmas, but preferred to take a chance with Burger King as opposed to Kentucky Fried Chicken (KFC) because Morris worked there.
"Simeon said he was liking this boy at Burger King and was planning to rob him," the witness said.
During trial, evidence was led that showed how Bain started texting Morris under the false name "Dwayne".
Using that pretense, Bain arranged to collect Morris from Burger King's Charlotte Street location for a date. However, the Crown's case was that Bain instead took Morris to his home and locked him in a room. Afterwards, Bain took Morris to South Beach where he was beaten in a bid to obtain the codes to Burger King's safe.
However, Morris refused to give Bain the codes.
At 1am on September 19, 2009, Bain drove Morris to Burger King's Tonique Williams-Darling location, where he was the manager, and forced him to disarm the security alarms and attempted to open the safe in the manager's office.
Those events were recorded on Burger King's surveillance tapes. While they did not show Bain's and Morris' faces, both men were identified by a witness by their respective builds and clothing.
The tapes showed that when Morris could not open the safe, he was punched in the face and then thrown with force against the wall in the manager's office. Morris attempted to fight back but his efforts were futile.
The footage then showed Morris being escorted out of Burger King. Shortly afterwards, his body was found lying about three to four feet in front of the restaurant's front door with 10 stab wounds. Morris' throat was also cut, according to the evidence.
On May 2, 2013, Bain was unanimously convicted of kidnapping, robbery, housebreaking and Morris' murder. He was consequently sentenced to eight, 10, 12 and life imprisonment respectively.
Bain appealed his conviction and sentence, and though his appeal against his convictions were dismissed, the appellate court granted his appeal against his sentence. The Court of Appeal consequently substituted a 55-year sentence to be served concurrently with the other sentences.
On March 6, 2017, the appellate court granted Bain conditional leave to appeal his convictions and sentence to the Privy Council.