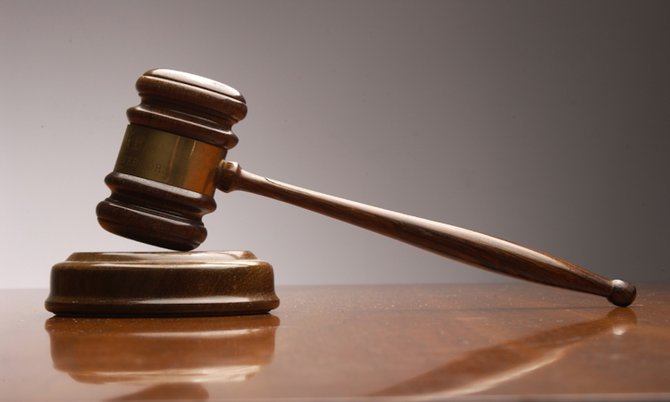 By FARRAH JOHNSON
Tribune Staff Reporter
fjohnson@tribunemedia.net
A magistrate yesterday discharged two men who claimed they violated the island's curfew because they were trying to get something to eat.
Ahmad Ferguson, 22, and Ricardo Johnson, 21, appeared before Deputy Chief Magistrate Andrew Forbes after officers found them on Mount Royal Avenue around 4.55pm on August 8.
The men pleaded guilty to violating the curfew, but said they only left their house to get a cell phone to try and call somebody to get something to eat.
The court was told officers on mobile patrol near Mount Royal Avenue observed the two defendants walking. They then beckoned the men to stop and asked them why they were breaching the curfew.
According to the prosecution, Ferguson and Johnson failed to give a satisfactory response. As a result, they were arrested and taken to the Wulff Road Police Station. In an interview with officers there, Ferguson said he was walking down the road to get his phone from his cousin. Johnson also told police he was accompanying Ferguson on the walk.
During the hearing yesterday, Ferguson told the magistrate they only left their house that afternoon because they were hungry. He insisted they only violated the curfew because he was trying to "get his phone to call someone to get food" because they had nothing in their house to eat.
As a result, Magistrate Forbes granted the defendants an absolute discharge. Still, he urged them to "exercise better judgement" to avoid having to appear in court for "any reason" in the future.
Meanwhile, Ladon Stubbs, 42, was charged after officers found him on Carmichael Road and Allen Drive around 1.15am on August 21.
He pleaded guilty to violating the curfew and was fined $500 or three months at the Bahamas Department of Correctional Services.
According to the prosecution, during his interview with police at a nearby station, Stubbs said he was on the road because he was heading home at the time.
When given an opportunity to speak yesterday, Stubbs said he worked as a tyre repair man. He claimed the day he was arrested he was driving home and his eyes started to burn, so he decided to pull on the side of the road to take a nap.