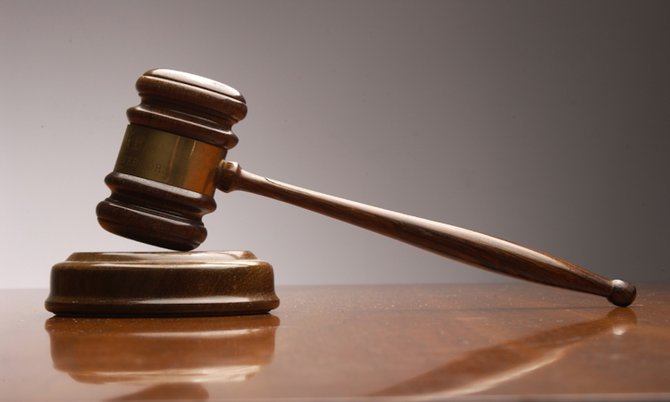 By FARRAH JOHNSON
Tribune Staff Reporter
fjohnson@tribunemedia.net
THREE men who admitted to stealing two air conditioning units and posting them online for sale at a reduced price were ordered to pay fines of a combined total of $4,000 or risk spending six months in prison.
Two women who responded to online advertisements of the items were also placed on 12 months probation, after they admitted to purchasing the stolen units.
Darrio Wilson, 24, Antwoyne Miller, 23, and Aaron Johnson, 22, appeared before Magistrate Samuel McKinney after they were accused of stealing two white Lennox ductless air conditioning units worth $919.99, from Keithwood Stubbs sometime between July 5 and 16. Mackey and Miller were also charged after officers found one of the stolen units in their possession on August 10.
Yesterday, Lurline Ferguson, 52, and Nadia Oliver, 44, were each charged with dishonestly receiving the AC units sometime between July 16 and August 12.
The court heard Mr Stubbs had requested police action after he discovered someone had broken into his vacant apartment to steal the two air conditioning units. On August 10, officers were on static patrol in the western area when they observed Johnson, Wilson and Miller riding in a vehicle. They signalled for them to stop and questioned them about their whereabouts. The court was told the male defendants then took the officers to the residences of the two women they sold the stolen ductless units to. When the officers questioned the women at the time, they both said they had purchased them from the defendants online.
Oliver was represented by attorney Ian Cargilll. He told the magistrate his client had come across a post advertising one of the ductless units for $350. He said when she paid for the AC system, one of the male defendants promised to return with a receipt, but never came back to her residence until he visited that day accompanied by police officers. Mr Cargill added one of Ferguson's children had shown her the online ad and she purchased the air conditioning unit to protect her grandchildren from the heat. He insisted both women were extremely remorseful for the part they played.
After pleading guilty to the charge of stealing Johnson and Wilson were each fined $1,500. Miller on the other hand was fined $1,000 since he had no previous convictions. Still, Mackey and Miller were also fined another $300 for unlawful possession. If the men fail to pay the fines, they will spend six months at the Bahamas Department of Correctional Services.
Oliver and Ferguson also pleaded guilty to receiving and were each placed on 12 months' probation. Magistrate Mckinney said if Ferguson or Oliver are convicted of a crime within that time frame, they will be fined $500 or risk spending three months behind bars.