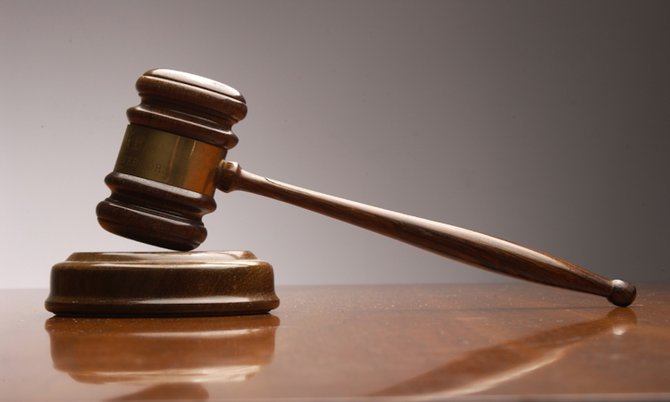 By FARRAH JOHNSON
TRIBUNE STAFF REPORTER
fjohnson@tribunemedia.net
A 28-year-old man who said he violated national lockdown to get food for his children was fined $500 yesterday.
Tamicko Williams was arrested after officers found him on Colleton Street around 8.45am on August 9. He pleaded guilty during his hearing before Chief Magistrate Joyann Ferguson-Pratt, but said he only left his house to get food for his children.
He was also charged with deceiving a police officer after he gave them a false name when he was questioned. The defendant pleaded guilty to that charge as well, but said he only did it because he had been released from prison recently and had a warrant that "kept coming up". Williams claimed he was "very scared" at the time, so he gave the officer his brother's name instead.
The court heard officers were on mobile patrol near Ridgeland Park when they observed the defendant walking. According to the prosecution, Williams appeared to look in the direction of the officers before running into a nearby yard. One of the officers then chased after him and caught him. When questioned, Williams told the officer his name was Kyle and said he only came outdoors to buy breakfast and get some money from a family member. The officers suspected the defendant gave them a false name and asked him whether his name was Kyle a second time. The prosecution said Williams eventually admitted his name was in fact Tamicko. He was subsequently arrested and taken to a nearby station where he admitted to the offences.
When given an opportunity to speak, Williams told the magistrate he had two children and was the sole breadwinner of his household since his girlfriend had been laid off from her job during the pandemic. He insisted he only violated the lockdown because he was "trying to feed" his kids.
In response, Magistrate Ferguson-Pratt told the defendant the country was "fighting a fierce public health battle" and it was important for people to "submit to the advice of medical experts" and adhere to the regulations put in place by the competent authority.
Still, Magistrate Ferguson-Pratt said she considered the fact that Williams was the sole breadwinner of his household with minor children and fined him $300 or one month in custody for violating the lockdown. After telling the defendant the court could not endorse him lying to an officer, she also fined him another $200 or three weeks in prison. Williams was given two weeks to pay the fines.
Meanwhile, Phillip Curtis, 30, was also charged with violating the national lockdown after officers found him on Balfour Avenue around 8.15am on August 9.
The court was told officers were on mobile patrol when they observed Curtis walking. When they approached and questioned him, he told them he was heading to his mother's house for some food. As a result, he was arrested and taken to the Grove Police Station. There, he admitted to the offence in an interview with police.
After listening to the prosecution's facts, Curtis pleaded guilty. Still, he said he only left his house that day because he lived with his grandmother and they did not have any more food at home.
Magistrate Ferguson-Pratt accepted his guilty plea and fined him $375 or one month in prison.