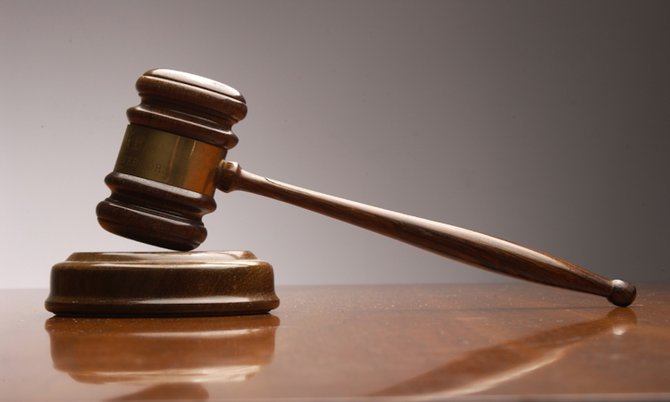 By FARRAH JOHNSON
Tribune Staff Reporter
fjohnson@tribunemedia.com
A 20-year-old man caught by police with a weed brownie was placed on one-year probation by a magistrate yesterday.
Chrishon Forbes was charged with drug possession after officers seized 1.58 ounces of Indian Hemp from him on August 1.
The court was told officers were on mobile patrol when they observed a black car parked west of the Bank of the Bahamas. The officersasked the defendant to exit the car, before informing him they would be searching the car in reference to dangerous drugs and firearms. During the search officers discovered two clear ziploc bags and a chocolate brownie which they suspected contained a quantity of marijuana. Forbes was subsequently arrested and taken to the Drug Enforcement Unit. There, he admitted to the offence in an interview with police. According to the prosecution, the drugs had an estimated value of $86.
After listening to the prosecution, Forbes pleaded guilty to the charge and was placed on 12 month's probation. Magistrate Samuel McKinney warned him if he appeared in court for a similar offence within that time frame, he would be fined $500.
Eddie Miller, 36, also appeared before Magistrate McKinney for possession after officers seized 1.9 ounces of Indian Hemp from his residence on August 9.
The court heard officers proceeded to Miller's residence on the day in question. Upon their arrival, they showed the defendant a search warrant before beginning their investigation. During their search, officers discovered three clear plastic bags which each contained a quantity of marijuana in a gym bag that was lying on a bed in one of Miller's bedrooms.
After pleading guilty, Miller was fined $700 or three months at the Bahamas Department of Correctional Services.
Meanwhile, Kesner Pierre, 23, was charged with dangerous drug possession with the intent to supply after he was found with 1.6 ounces of Indian Hemp on August 8.
The prosecution said that day, officers were on mobile patrol near Mildred Avenue when they observed Pierre sitting behind bushes. The court heard Miller appeared to look in the direction of the officers before acting in a suspicious manner. As a result, the officers approached the defendant. It was at that time they noticed Miller throw a silver foil wrap on the floor. When one of the officers picked the wrap up to examine it, he discovered a quantity of suspected marijuana inside. Officers also found a plastic bag containing 16 more silver foil wraps at the scene.
Yesterday, Pierre also pleaded guilty and was fined $500 or three months in prison.