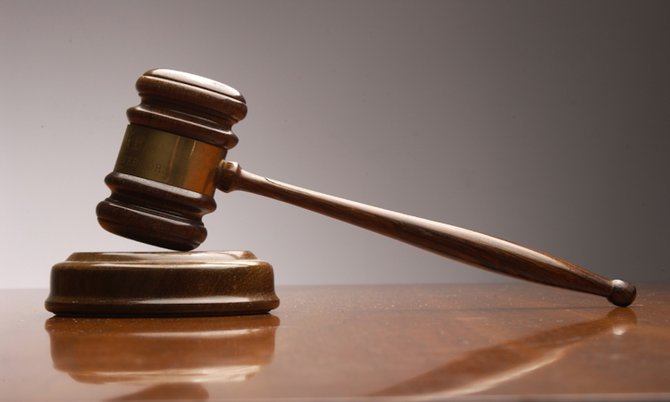 By FARRAH JOHNSON
fjohnson@tribunemedia.net
A JAMAICAN woman who claimed she was illegally selling alcohol out of her home to help make ends meet was fined $1,100 yesterday.
Maxine Dixon-Whyms, 47, and two other Jamaican women appeared before Magistrate Andrew Forbes charged with breaching the Liquor Licence Act and operating a non-essential business on April 24.
However, the charges were withdrawn against the two other women brought to court and their cases were dismissed.
Dixon-Whyms, who pleaded guilty, was fined $100 or three months at the Bahamas Department of Correctional Services for count one and $1,000 or six months in prison for count two. Prosecutor Lakesia Moss told the court on April 24 around 4.45pm, officers acting on information went to Maxwell Lane where they found the home fitting the description of the tip they received. There, the police parked and walked to the rear of the residence to commence surveillance. Upon inspection, they noticed two men standing and reaching into a door while a woman inside the residence served them. Inspector Moss said officers observed the men exchanging cash for a Kalik beer and a pack of cigarettes.
The officers then approached the woman who was serving the men and she gave her name as Maxine Dixon-Whyms. While searching the residence, officers also found an assortment of alcoholic beverages and cigarettes including two cases of Kalik; two cases of Bud Light; one case of Budweiser; 37 packs of Dark Grabba Leaf; 11 Guinness stouts; 12 half pints of Barton vodka; two packs of Backwoods cigars; 12 pints of Aristocrat gin; and two-and-a-half pints of Bacardi.
Inspector Moss said Whyms was questioned about whether she had a licence to sell alcohol, but could not show proof of the same. Whyms was also asked whether she was aware that there was a ban on the sale of alcohol as part of the country's COVID-19 response, but did not reply. As a result, she was arrested and taken to a nearby station. During an interview under caution, Whyms admitted to selling alcohol last week. She also said that she had applied for a liquor licence, but was denied. As a result, she was cautioned and charged for the offences.
When given an opportunity to speak, Whyms told Magistrate Forbes that she was selling the alcoholic beverages that were found in her possession. Still, she said she had only done so because the COVID-19 pandemic had stopped her from being able to sell breakfast.
Whyms also said that she had three children, including two of college age who were studying in the United States and another child who was enrolled in middle school. She explained that their father had died so she was selling products from her home to make ends meet and "help with the mortgage".
In response, Magistrate Forbes told Whyms she couldn't engage in criminal activity for circumstances she deemed "justifiable." He also said the items found in her possession would be confiscated and disposed of.