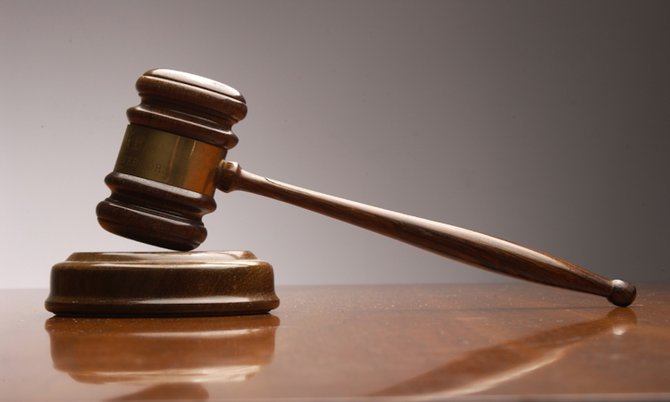 By FARRAH JOHNSON
fjohnson@tribunemedia.net
A 32-year-old man who attempted to evade arrest by giving police his brother's name was charged with deceiving a public officer in Magistrate's Court yesterday.
Vincent Pennerman appeared before Senior Magistrate Derence Rolle-Davis after he gave police a false name on April 19. He pleaded guilty to the charge and was fined $500. In default of the fine, he must serve two months at the Bahamas Department of Correctional Services.
According to the prosecution, police on mobile patrol went to the Anderson Street area where they met a group of people standing on the side of the road. While the officers were conducting name checks, the accused told officers his name was Patrick Pennerman. The prosecution said when police ran that name through the system, it was revealed Patrick had an outstanding warrant. As a result, the man was cautioned and arrested.
However, while on their way to the station, he told officers his real name was Vincent and admitted Patrick is his brother, who is now residing in the United States. As a result, the accused was taken to the Central Detective Unit (CDU) where he was interviewed and admitted to giving police the wrong name. When asked why he did so, he told the officers he was afraid of giving them his name because he did not want to get arrested and thought his brother did not have any outstanding warrants.
During the hearing, Pennerman told Magistrate Rolle-Davis that he only lied because he felt like every time he gave the police his real name, they would lock him up because of his previous convictions. Pennerman was referring to vagrancy and theft charges which he served time in prison for in 2017. He also revealed that he had been admitted to the Sandilands Rehabilitation Centre (SRC) from August 2019 to January 9 of this year. Pennerman added he "had not been in problems since 2016" and insisted he was remorseful for deceiving the officers.