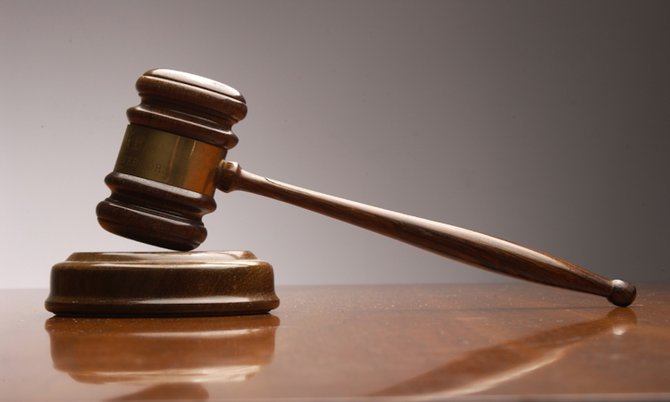 By FARRAH JOHNSON
fjohnson@tribunemedia.net
FOUR Dominican men, two of whom had expired work permits, were charged in Magistrate's Court yesterday with violating the weekend lockdown.
They were among several people who appeared before Senior Magistrate Derence Rolle-Davis for lockdown infractions.
George Vargas, 44, Jesus Carmona, 32, Jose Tineo, 31, and Steven Rosario, 19, were charged after police found them in the Prince Charles Drive area around 4.50pm on Saturday.
The men all pleaded guilty. Vargas and Carmona were each fined $800 or one month at the Bahamas Department of Correctional Services. Rosario and Tineo on the other hand, were warned to abide by the curfew regulations and discharged.
Senior Immigration Officer Vonetta Flowers told the court Vargas had entered the country on a short-term permit that lasted between January 15 and March 14. She also said Carmona's last work permit expired on March 22 and noted the Bahamas Department of Immigration had not received a permit renewal application from him to date.
Officer Flowers added the two other defendants, Rosario and Tenio, had entered the country as tourists whose visas expired on April 16.
According to the prosecution, on the day in question, officers observed a yellow Toyota Hiace heading south on Prince Charles Drive near Beatrice Avenue and beckoned for the vehicle to stop. When questioned, all of the occupants identified themselves as Dominican nationals and told police they were coming from work at a body shop.
Officers inquired about work permits and the men's immigration status and the driver produced a residential spousal permit that appeared to be valid. Carmona also produced a work permit that expired on March 22. However, he failed to produce a receipt to prove he was in the process of renewing his application. The other two men did not give officers any identification. As a result, all of the men were taken to the Elizabeth Estates Police Station where they were interviewed under caution in the presence of an interpreter. During the interview, Vargas told officers they were returning home after repairing a truck at the Arawak Cay Port. Carmona also said they were coming from work when they were stopped by police. Tineo on the other hand, told police he was outdoors because he was staying with Carmona and had gone along with him to repair the truck at the port.
The prosecution said Rosario also told officers he was invited to come along because he had not seen the city and his friends had permission to go and do work at the port.
All of the defendants were represented by attorney Terrell Butler, who told Magistrate Rolle-Davis her clients had pleaded guilty at the first possible opportunity. She also noted Vargas had a work permit that had expired during the lockdown/curfew period because "no facility was available to regularise his status." Insisting all of the men were remorseful, she asked the magistrate to be as lenient as possible given the COVID-19 pandemic.
Magistrate Rolle-Davis said in sentencing the defendants, said he considered the fact that Rosario and Tineo were tourists who could not leave the country even if they wanted to because of the current travel restrictions.
Still, he said the Immigration Department must investigate how Vargas and Carmona were allowed to remain in the country without valid work permits and determine whether they or their employers were in breach of the emergency orders.
Meanwhile, Eric Ferguson, 24, was also charged after police found him near Charles Vincent Street around 9.24pm last Friday. He pleaded guilty and was fined $500 or 20 days at the BDCS. Hours after his first arraignment, Ferguson returned to court, charged with possession of two grams of Indian Hemp. He pleaded guilty to the charge and was toldhis $10 worth of marijuana would cost him $200 or 14 days in prison.
Jeffrey Pierre, 24 and Robinson Paul, 33, also pleaded guilty to violating the lockdown. The two men were found in the Joe Farrington Road area around 4.55pm on Sunday. Magistrate Rolle-Davis fined Pierre $300 or 14 days at the BDCS. Robinson was also fined $500 or 15 days in prison.
Forty-year-old Demetrius Higgins was also charged after officers found him near Jones Road around 8.30pm on Sunday night. He pleaded guilty to the charge and was fined $500 or 30 days at the BDCS.
Officers found Gladstone Greene, 47, in Coconut Grove around 10pm last Thursday. The prosecution said on the night in question, police on patrol stopped a man riding a bike. When questioned, the man told officers that he wasn't aware of the 24-hour curfew and was only going to chill out at one of his friend's house. He was subsequently fined $500 or 30 days in prison.
Zendall Stuart, 36, was charged after he was found on Charlotte Street around 9.20am on Saturday. According to the prosecution, at the time of Stuart's arrest, he told officers he was "going to work, eating breakfast and just chilling". However, when taken to a nearby station for questioning, he told them he was waiting for food and clothing from a lady who was supposed to meet him on Charlotte Street.
He pleaded guilty and was cautioned and discharged.