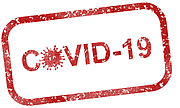 By KHRISNA RUSSELL
Tribune Chief Reporter
krussell@tribunemedia.net
OFFICIALS ramped up COVID-19 testing over the weekend, beginning with healthcare workers at tertiary medical facilities in New Providence as they seek to contain the spread of the deadly virus in the country.
This comes as the country reported additional COVID-19 patients yesterday, bringing the number of confirmed cases to 60.
Yesterday, Deputy Chief Medical Officer Dr Delon Brennen said the expanded testing began with medical professionals who are most vulnerable to contracting the respiratory virus.
"We started with our healthcare providers so we are doing additional testing of healthcare providers who are mostly at our tertiary care institutions - Princess Margaret Hospital and Doctors Hospital - who are potentially exposed or known to be exposed to COVID-19 cases," Dr Brennen said Sunday.
However, he was unable to say how many were tested on the weekend or which vulnerable group will be the focus of testing next.
"That is going to depend on what numbers we get out of this because they are the most vulnerable of our grouping so we need to make sure we address that first."
The expanded testing will also include contacts of active cases, those in nursing homes and the prison.
The cases announced yesterday are both men: a 67-year-old New Providence man who is in isolation at home, and a 53-year-old New Providence man who is in hospital. Both cases have no recent history of travel.
Three COVID-19 cases were announced on Saturday.
Those three cases are also all in New Providence and are all women - aged, 22, 37 and 70. All three have no history of travel and each is in isolation at home.
Up to press time, 11 people had recovered from the virus with 898 in quarantine. Nine people have died from the disease.
Last Thursday, Health Minister Dr Duane Sands said nine of the country's then 54 COVID-19 cases were healthcare workers.
At the time he said: "One of the linchpins of evaluation of COVID-19 is laboratory testing. The World Health Organisation and other leading health institutions support enhanced testing capabilities.
"Consequently, the Ministry of Health is planning our testing expansion for COVID-19 in at-risk populations such as contacts of active cases, nursing homes, the prison and with health care workers. Expanded testing is critical for us to have an increased understanding of the pandemic in The Bahamas so we can plan and prepare to protect these vulnerable populations.
"To determine our COVID-19 positive cases and to gauge community spread, it is important to have a sustained testing mechanism."
He also said: "We believe that each of these groups are separate and we have the capacity to test all of them simultaneously. So we will target health care workers. We will target persons in assisted living homes. We will target those persons in the prison with a goal of expanding the total number of persons tested on a daily basis over time and ultimately we will get to a point where we believe we will have an even more representative sample of what is going on in our communities."