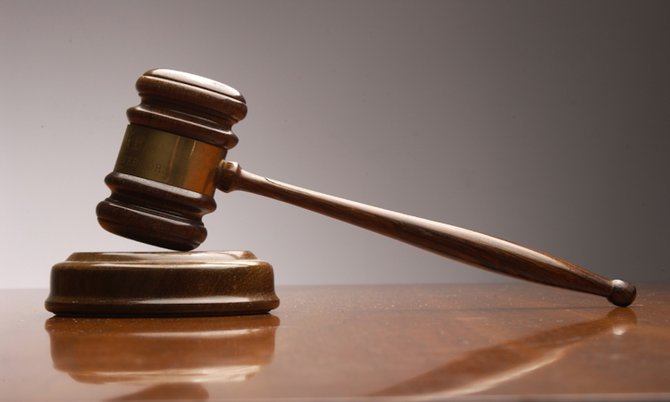 By LEANDRA ROLLE
Tribune Staff Reporter
lrolle@tribunemedia.net
A 28-year-old man, who told police he left home to get a drink and a few snacks, was fined $400 yesterday for violating the recent five-day lockdown.
Mikin Michel was among several people who appeared before Magistrate Ambrose Armbrister yesterday for lockdown infractions.
He was charged after police found him in the area of Fire Trail Road on Monday.
Prosecutor Samantha Miah told the court yesterday that at the time of his arrest, Michel told officers he left his home to get a drink.
She said Michel also told police that he had called the Royal Bahamas Police Force COVID-19 hotline, 311.
When questioned on the matter, Michel admitted that it was his neighbour who had called the hotline.
"I was home and my neighbour called 311 and he said we could walk across the street to get snacks because we didn't have anything to eat," he said.
"We left and police came and my neighbour run but I didn't run… I was hungry. I told police that I was going for snacks and one Monster (energy drink) and they said 'lock up.'"
In response, Magistrate Armbrister told him that unless the situation was an emergency, he should have not left his home.
He further cautioned Michel to buy snacks in advance in the event the country was to experience another extended lockdown.
Michel, who pleaded guilty to the charge, was fined $400 for the violation, which he was ordered to pay on or before June 9 or risk facing three months in prison.
Jameko Lynden, 30, appearing before Magistrate Armbrister yesterday, also pleaded guilty to violating the five-day lockdown.
According to the facts read by Prosecutor Miah, Lynden was found by officers on Sunday at 12.30pm on West Bay Street. When stopped for questioning, Lynden told officers he was "merely going for a walk."
Explaining his actions in court yesterday, Lynden said he was not fully aware of the prime minister's orders, adding he thought he was allowed one hour and 30 minutes for exercise each day. The five-day lockdown mandated that people stay in their homes or yards.
As a result, Lynden was fined $400, which he paid yesterday.
Also appearing before Magistrate Ambrister yesterday was Eric Carey, 27, and Garrico Stubbs, 31. The two were charged after police found them on Fire Trail Road on Monday.
During the hearing, Stubbs told the court that he and Carey went out after his sister called, saying she was sick.
"I was going to carry her to Carmichael Road Clinic because they were open. I called 311, but it was busy so I told my sister to call… My friend was going to stay and watch my sister's child."
Speaking on behalf of the Crown, Prosecutor Miah asked to withdraw the charges and subsequently, both men were discharged.