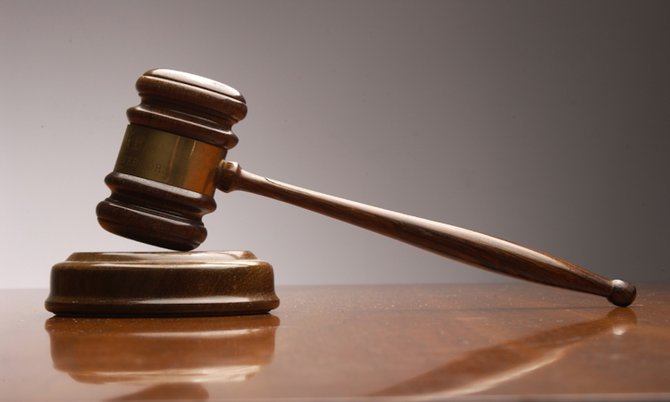 By LEANDRA ROLLE
Tribune Staff Reporter
lrolle@tribunemedia.net
A 27-year-old man convicted of possession of dangerous drugs with intent to supply was sentenced to nine months in prison and fined $1,000 yesterday.
Shaquille Woodside, appearing before Magistrate Ambrose Armbrister yesterday, pleaded guilty to possessing four ounces of marijuana with intent to supply. It was valued at $400.
Prosecutor Samantha Miah told the court that officers were patrolling on John Street around 1.25 pm on Wednesday when they observed a man acting in a suspicious manner.
After conducting a search of the vehicle, officers found 48 Ziplock bags, which contained suspected quantities of marijuana.
Prosecutor Miah told the court that police also found $341.42 in cash in the car.
When given the chance to speak, Woodside said the money belonged to his mother. He also said he started smoking marijuana after his sister was killed in 2015.
Woodside's lawyer told the court he was remorseful and asked Magistrate Armbrister to take into account the "small quantity of drugs" that was discovered on his client.
However, the magistrate responded that this was not the first time the 22-year-old had appeared before court for marijuana possession.
"In the first instance, he went to jail for six months for possession, but this time he's supplying," he said yesterday.
As a result, Woodside was sentenced to nine months in prison and ordered to pay $1,000.
Anphernique Burrows, 22, appearing before Magistrate Armbrister yesterday, also pleaded guilty to possession of Indian Hemp after she was found on Tuesday with 27 grams, valued at $135.
According to the information read by Prosecutor Miah, Burrows admitted to police that the drug was hers for personal use.
The court was told that Burrows, who had been smoking marijuana since she was 19, wanted to rid herself of the habit.
Given that she has no prior criminal record, Magistrate Armbrister ordered Burrows to undergo six months of rehabilitation at a programme to be named at Rehabilitation Welfare Services.
Teshan Miller, 31, who pleaded guilty for possession of two grams of marijuana, was also ordered yesterday to undergo six months of rehabilitation.
Failure to comply with the orders could result in one year imprisonment and a fine of $1,500 or $2,000.