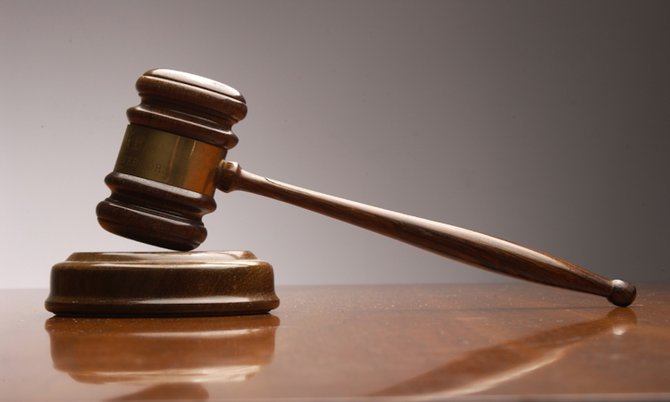 By FARRAH JOHNSON
fjohnson@tribunemedia.net
TWO teenagers and two men were charged with drug possession in separate incidents in the Magistrate's Court yesterday.
Rashaun Mackey, 19, and a 17-year-old male appeared before Magistrate Sandradee Gardiner charged with possession of Indian Hemp with intent to supply after officers seized more than one pound of drugs from them around 2.30pm on Tuesday. The estimated street value of the drugs was $1,937.
Both defendants pleaded guilty to the charge and each fined $1,200, which they were ordered to pay on or before April 17. Failure to do so would result in them spending six months at the Bahamas Department of Correctional Services.
The juvenile, who was accompanied by his father during the arraignment, was also charged with possession of dangerous drugs after officers found one gram of Indian Hemp with a street value of $5 on him that same day. He also pleaded guilty to that charge and was fined $400 or one month at the BDCS.
The teenagers were represented by attorney Ian Cargill who told Magistrate Gardiner that the juvenile had no previous convictions or matters pending before the court. He also noted the young man worked with his father in the electrical industry.
After sentencing the defendants, Magistrate Gardiner told them she hoped the experience would serve as a lesson for them. She also said the drugs and money from any sales they made would be confiscated.
Christopher Gibson, 33, also appeared before Magistrate Gardiner yesterday, after he was found in possession of 1.5 ounces of suspected marijuana on March 27. The prosecution said the drugs had an estimated street value of $270.
Gibson was also represented by Mr Cargill who told Magistrate Gardiner that his client was a father-of-five who was self-employed. He also noted Gibson had no previous convictions and asked if his client could go to counselling instead of being fined or sentenced to prison.
In response, Magistrate Gardiner granted Mr Cargill's request. Still, she warned Gibson if he failed to attend counselling classes he would spend two months at the BDCS and adjourned the matter to June 23 at 10am.
Jason Atties, 26, was also charged with being in possession of 17 grams of Indian Hemp with a $85 street value on Tuesday.
He denied the allegation and was granted $1,000 bail with one sureter. The matter was adjourned to June 24 at 10am.