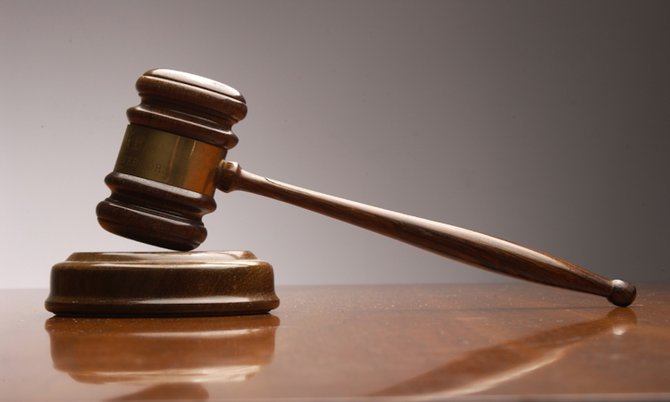 By FARRAH JOHNSON
fjohnson@tribunemedia.net
A 39-year-old was ordered to pay a $1,700 fine or face five months in prison after he pleaded guilty to possessing more than two ounces of weed.
Emmanuel Gardiner appeared before Magistrate Sandradee Gardiner yesterday after being found in possession of Indian Hemp on March 18 and again on April 8.
Gardiner pleaded guilty to the charges and was fined $700 for the first charge. Failure to pay the fine will result in him spending three months at the Bahamas Department of Correctional Services (BCDS). He was also fined $1,000 for the second count of drug possession. Failure to pay that fine will result in five months at BDCS. The sentences are to run concurrently.
Prosecutor Bridgette Strapp told the court around 12.50pm on March 18, officers went to Gardiner's house armed with a search warrant. When officers arrived at his residence, they went to a wooden gate on the premises and shouted "Police! Open up the gate." She said police saw Gardiner run away with a white container containing a grassy substance.
Officers approached Gardiner and informed him that a search of his premises would be conducted after showing him a search warrant. They then went to the area where they observed the defendant emptying out the container and collected a substance from the ground which they suspected to be marijuana. When questioned, Gardiner told police it was his weed for personal use. He was subsequently arrested and taken to the Drug Enforcement Unit where he was interviewed and admitted to the offence. The estimated weight of the drugs was six grams with a $30 street value.
For the second offence, Sgt Strapp said that officers returned to Gardiner's residence last Wednesday around 3.30pm with a K-9 dog and a search warrant. Sgt Strapp said officers informed Gardiner that a search would be conducted and during the investigation, the K-9 made an indication to a drawer area in the kitchen. A search was conducted and officers discovered a white plastic bag with suspected marijuana. Gardiner was subsequently cautioned and arrested. During an interview under caution, he admitted the suspected marijuana was his. The estimated weight of the marijuana was 2 ounces with a street value of $230.
Gardiner was represented by attorney Ian Cargill who told the judge his client was a businessman and father-of-three. He explained Gardiner had "two sets of drugs" at his residence when police initially searched his home on March 18. He said the defendant was under the impression police had confiscated all of the marijuana and did not know that the quantity that was in his kitchen drawer was still there when police came back on April 8. Mr Cargill insisted his client was remorseful and asked Magistrate Forbes not to impose a custodial sentence.
In response, Magistrate Forbes said until the law changes, marijuana is still illegal in the country. She also told the defendant he has to consider what he has to lose when making decisions that could affect his livelihood and his family's well being.