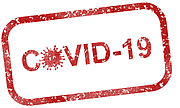 By LEANDRA ROLLE
Tribune Staff Reporter
lrolle@tribunemedia.net
CHAD Bartlett will miss his 80-year-old father's laughter and business-like demeanour the most now that he is gone.
Clarence Bartlett, a father-of-four, died on Friday night shortly after being admitted to Rand Memorial Hospital in Grand Bahama. The Eight Mile Rock resident died two days after testing positive for COVID-19.
He was identified by healthcare officials as case #23, with no history of travel nor direct links to previous cases.
Health officials confirmed the virus to be the cause of Mr Bartlett's death; he was the fourth patient of the five people in The Bahamas to die from the infectious disease.
Asked yesterday how his father might have contracted the disease, Chad Bartlett briefly replied: "I would say that it is our belief that he did not go in (to) the hospital with the virus."
Noting him to be a generally healthy person given his old age, Mr Bartlett's other son, Clarron Bartlett said his death was not an easy pill for the family to swallow.
"(My dad) he was close with all of his kids. He would call his kids everyday, every morning, every evening," he told The Tribune.
"The last time I spoke to him was that Friday morning before I went in the hospital. I was literally footsteps away from him every morning. I would see him every morning, see him every afternoon. We were that close," Clarron Bartlett said. "I'm going to miss his presence, his guiding words."
Meanwhile, his brother Chad, who also described Mr Bartlett as a family-oriented man, said the entire Eight Mile Rock community suffered a loss as a result of his death.
"He was well-loved and well-respected in the community. He was straight by the book and no shortcut type of person…everything had to be done the right way," he said.
"At home, he was the same way, always making sure his kids did their school work and he used to go over it when we were done. He always believed in spending time with his family.
"He was the youngest in the family but was like the head of everything. Growing up he was a no-nonsense person and believed in rules."
Describing Mr Bartlett as an "entrepreneur, political activist and civic leader" in the Grand Bahama community, Progressive Liberal Party leader, Phillip "Brave" Davis said he will be "sorely missed".
"I had the pleasure of knowing and working closely with Clarence during my practice of law in Grand Bahama. His fierce defence of the progressive movement coupled with his love for and commitment to the growth and development of Eight Mile Rock left an indelible impression on me," Mr Davis said in a press statement.
"… Clarence ran a good race; he did not faint and has now gone on to receive his eternal and just reward. He will be sorely missed."
To date, there are 29 confirmed COVID-19 cases in the country, with more than 300 persons under quarantine.
Asked yesterday if the Bartlett family was currently under quarantine, Chad Bartlett replied that they were.
"The whole country is in quarantine as we are," he said.