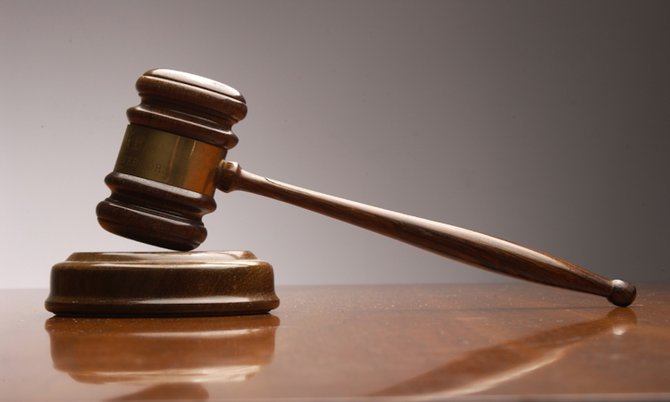 By NICO SCAVELLA
Tribune Staff Reporter
nscavella@tribunemedia.net
THE Crown has closed its case against reserve Sergeant Dwayne Decosta over allegations he had sex with a teenage girl at a police station last year.
Decosta, 56, now has four options: remain silent, take the witness stand and give evidence, formally open his case to the jury, or call witnesses to testify on his behalf.
Based on recent developments in the case however, his attorney Murrio Ducille said his client is in a "quandary" because he doesn't know what to answer.
Decosta is accused of having unlawful sexual intercourse with the minor on July 14, 2018 in the precincts of the South Beach Police Station.
It is alleged that after being taken to the police station by her father's neighbour on the date in question, and while sitting in the foyer, an officer dressed in navy blue and alleged to be Decosta called the girl, who was 13 at the time, from the foyer and directed her to a room upstairs at the rear of the building.
Based on a video that was shown to Decosta during his record of interview (ROI), the reserve officer beckoned for the girl to come outside at 11.53am.
While there, it is alleged Decosta forced the girl to commit sex acts.
He is also alleged to have told the girl he would pay her to have sex with him, a proposal she denied. Afterwards, Decosta is alleged to have instructed the girl to return to where she was sitting in the foyer area.
According to the evidence, the girl returned to the foyer at 12.21pm. Decosta, in his ROI, said he was off duty by that time, having clocked out at noon.
Based on the evidence led thus far, the allegations against Decosta were made in a statement the girl gave a police investigator in her mother's presence on the same date of the incident.
However, the girl has since said in open court that she could not remember if her mother was present during the interview. Additionally, the girl denied telling police about any sexual acts allegedly committed by Decosta, and in fact said the contents of her statement are "incorrect".
The teenager said although she signed her statement, she did not read it over before she signed, and neither was it read back to her by the interviewing officer. She also said she didn't sign the document truthfully.
And that admission came moments after she doubled down on her previous testimony that "nothing" happened between her and Decosta at the South Beach Police Station.
Meanwhile, Decosta denied having unlawful sexual intercourse with the girl in his initial record of interview. He has also denied the charge of unlawful sex. The matter continues today.