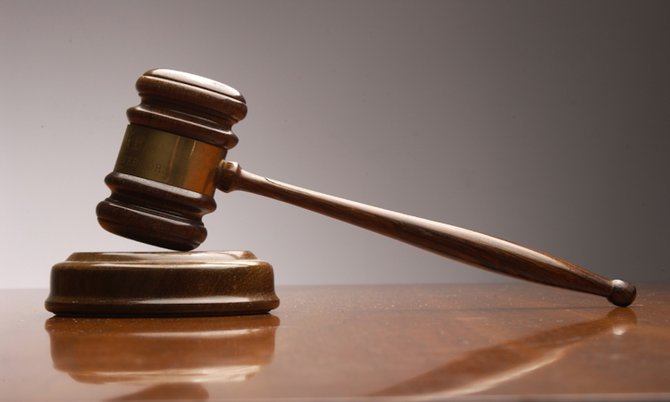 By NICO SCAVELLA
Tribune Staff Reporter
nscavella@tribunemedia.net
A 21-year-old man accused of murdering a father of four claimed yesterday he was denied basic hygienic rights and suffered threats of harm while on remand.
Chadwick Capron told Justice Cheryl Grant-Thompson that prison officers told him "they going to crack my skull" while on remand for allegedly murdering Bryan Smith on April 22.
Additionally, Capron, aka "Oldie", complained that prison officers don't allow him to bathe, and do not allow him to exercise daily.
Capron's attorney Wayne Munroe, QC, also mentioned the existence of "horrendous" issues pertaining to his client's case, so much so that his legal team "may need an anonymity order against the Crown". A juvenile and a woman have also been charged in connection with the murder.
Meanwhile, Bjorn Ferguson, attorney for the 17-year-old suspect, said his client has been attacked on two occasions while on remand—one by a prison officer and once by an inmate.
Mr Ferguson also said his client was not given medical attention following those incidents until he went to visit him at the prison and requested that his client be seen by a physician.
Justice Grant-Thompson noted the concerns, and adjourned the matter to December 4, 2019. Capron and his co-accused were further remanded until that time.
In April, Capron, of McQuay Street, was charged before Magistrate Kara Turnquest-Deveaux on one count of murder in connection with Smith's death.
The following month, Natasha Charles and one of the 17-year-olds were charged with conspiring to and consequently murdering the Montrose Avenue resident.
According to initial police reports, shortly after midnight on April 22, police responded to reports of a man being shot in the area of Forster Street, Chippingham.
Officers at the scene discovered Smith with a gunshot wound. Paramedics were called and attempted to revive the victim, but were unsuccessful. He was pronounced dead at the scene.