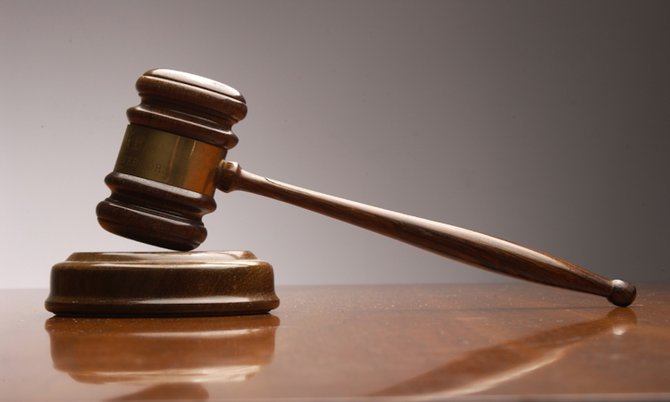 By NICO SCAVELLA
Tribune Staff Reporter
nscavella@tribunemedia.net
AN American man sentenced to 18 months for stabbing his ex-boss' son was not sent to prison as ordered, but instead granted bail by the chief magistrate, a police inspector has said.
Inspector Ferguson confirmed in open court that instead of being imprisoned for stabbing Jak Hannaby-Cummins, Peter Albee was removed from the cell block and granted bail by Chief Magistrate Joyann Ferguson-Pratt last week.
Such a move was beyond the chief magistrate's jurisdiction, according to the sentencing magistrate, Carolyn Vogt-Evans. In response, Insp Johnson said he did not know the chief magistrate did not have that power.
Insp Ferguson, in response to questions by Magistrate Vogt-Evans, further confirmed that both Albee's conviction warrant and his release document bore the same case number: 1254 of 2017.
The revelations were made on Thursday, the day after Magistrate Vogt-Evans handed down her sentence on Albee after convicting him of causing grievous harm to Hannaby-Cummins on July 6, 2017.
The incident took place at the guesthouse at Hannaby-Cummins' residence in Port New Providence.
Albee had been hired to repair a boat belonging to Hannaby-Cummins' parents, Paul Cummins and Joeanne Hannaby Cummins. He was fired the day before the incident, however, and ordered to vacate the guest house.
Shortly after midnight on July 6, Hannaby-Cummins ended up climbing onto the guest house's balcony and entering an unlocked door after Albee refused to honour his and his father's requests to open the front door.
While Hannaby-Cummins was removing furniture from in front of the door, Albee grabbed him from behind. When Hannaby-Cummins pushed Albee off, the man stabbed him in the side.
Hannaby-Cummins ended up receiving a 12-inch scar as a result.
Sometime after Albee was sentenced, Insp Ferguson was made to appear before Magistrate Vogt-Evans' court. While there, the senior magistrate stated that she understood that Albee had not been sent to prison to begin serving his sentence, and questioned if the senior officer knew his whereabouts.
"Yes ma'am, to my understanding he is on bail," came the reply. When asked who granted Albee bail, Insp Ferguson replied: "Magistrate Joyann Ferguson-Pratt, the magistrate in court number nine."
Magistrate Vogt-Evans then specifically questioned Insp Ferguson if Albee was "removed from cell block and given bail by the chief magistrate," to which he replied: "Yes, your honour." When asked if he was aware that she did not have that jurisdiction, the officer said "no".
According to news reports, Albee's attorney Murrio Ducille has said he plans to appeal the decision.