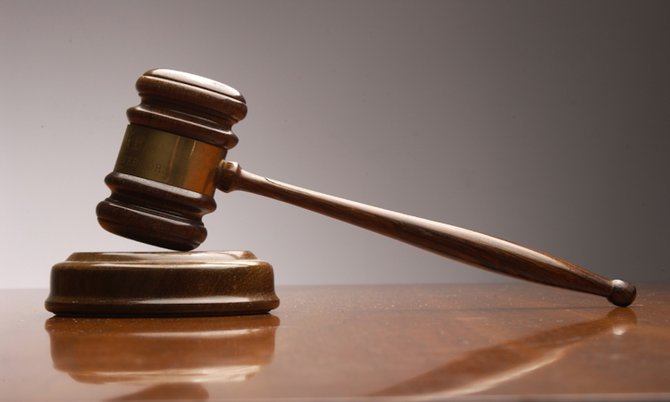 By NICO SCAVELLA
Tribune Staff Reporter
nscavella@tribunemedia.net
A FORMER prison officer remains a free man after the Crown lost its bid to have him committed to prison for attempting to smuggle $1,000 worth of drugs into the Bahamas Department of Correctional Services earlier this year.
Appellate Justices Jon Isaacs, Roy Jones and Sir Michael Barnett dismissed the Crown's appeal of a magistrate's decision to fine Vernard Hinsey and make him perform community service for being caught with nearly two pounds of marijuana when he reported to work in April.
In June, Hinsey, of Pineyard Road, pleaded guilty to one count of possession of dangerous drugs with intent to supply just before the start of his trial before Senior Magistrate Subusola Swain.
According to reports, shortly before 2pm on April 3, Drug Enforcement Unit (DEU) officers and BDCS officers conducted a search of Hinsey shortly after he reported to work and discovered six packages of marijuana taped to his body.
According to police, the drugs weighed one pound and 11 ounces and were worth $1,000.
Magistrate Swain consequently fined Hinsey $7,000 or otherwise serve nine months in prison. He was further ordered to perform 200 hours of community service at the Salvation Army. Failure to do the latter would result in an additional three months in prison.
Yesterday, the Crown confirmed that Hinsey had since paid his fine and has also completed the 200 hours of community service.
Yesterday, Justice Isaacs noted that while the court might have intended to impose a different sentence, legal authorities are "replete" with references to "justice being seasoned with mercy". Thus, he said, while the Crown may seek to extract its "pound of flesh", there are occasions when it is "meek and right to leave well enough alone".
Sir Michael, meanwhile, noted that the Crown likely would not have appealed the sentence had Hinsey been a civilian. The fact that he was a prison officer and in a position of authority served as the primary impetus for the Crown appealing on the grounds of the sentence being unduly lenient, Sir Michael suggested.
In any event, Justice Isaacs noted that given the "state of the record" of the proceedings in the Magistrate's Court, which he said didn't provide sufficient enough information to aid the appellate tribunal in coming to a determination, he and his fellow justices were not inclined to interfere.