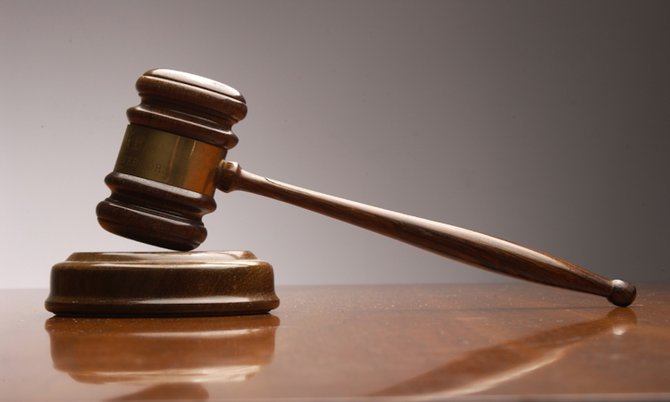 By RICARDO WELLS
Tribune Staff Reporter
rwells@tribunemedia.net
PAUL Major, the former First Caribbean International (FCIB) banker fired for his role in collecting and then depositing a cheque into the local account of disgraced FIFA executive Charles Blazer, was not explicitly told by banking executives that he breached company policy at the time of his termination, a Supreme Court Justice heard yesterday.
In testimony before Justice Keith Thompson, FCIB Managing Director Marie Rodland-Allen conceded she never specifically expressed that it was determined through an internal investigation that Mr Major had breached the bank's US Person's Policy by collecting a cheque from Mr Blazer on US soil.
Ms Rodland-Allen insisted the same would have been communicated to Mr Major in the lead up to a June 2015 termination meeting, and subsequently in his letter of termination.
She stressed Mr Major was very aware of his actions and the consequences such acts would incur, citing the company's long standing US Person's Policy.
However, despite her initial stance, Ms Rodland-Allen in cross examination later acknowledged that she never personally communicated to Mr Major the exact offence he was being fired for, and further accepted that those details were not divulged in the termination letter given to Mr Major as she claimed.
According to the minutes of Mr Major's termination meeting, he at three specific points asked Ms Rodland-Allen to specify the offence he had supposedly breached.
The minutes showed that at each request by Mr Major, Ms Rodland-Allen directed him to his termination letter without explicitly clarifying the offence.
Mr Major's lawyer, Krystal Rolle, has argued her client was at no point informed he was being investigated for an offence, nor was it communicated to him that he had erred in travelling to New York to collect a $250,000 cheque from Mr Blazer, his client at the time.
The bank has contended that it US Person's Policy prohibited employees from carrying out such acts.
In continued testimony, Ms Rodland-Allen claimed the policy was instituted in December of 2005; a claim Mr Major and his attorney have contested from the onset of the case.
Mr Major has claimed the policy only came into existence in 2013, some two years after he would have travelled to New York and collected a cheque from Mr Blazer.
Mr Major, through his attorney, has further claimed the policy was only pulled together from policy aspects formerly used to govern its securities unit that may have done business with US citizens.
He suggested the policy was only first introduced to him in 2013, via an email from the bank's Managing Director of Wealth Management Dan Young, who in a company-wide email called attention to the policy with a note that suggested it was now a policy for all of the bank's employees, and would "supersede" any "policy elements" used previously.
Ms Rodland-Allen has contested the policy had been in place since 2005, and was made available to all of the bank's employees via the institution's Intranet database.
She testified the policy spoke exclusively to how all of the bank's employees should approach their work related to US clients.
Attorney Ferron Bethel represents FCIB in the proceedings.
The unfair dismissal case will continue next month.