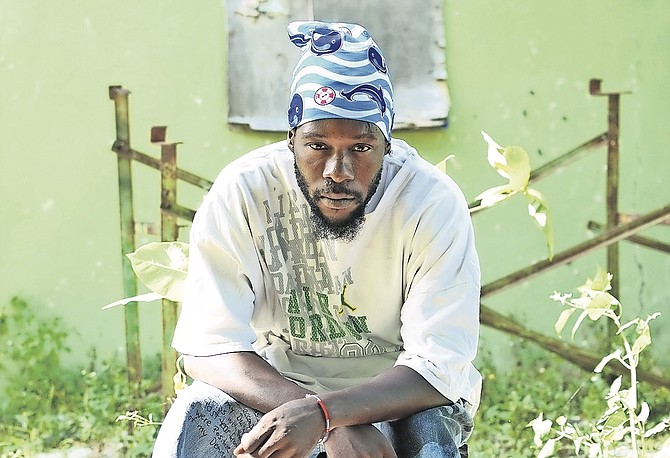 By Nico Scavella
Tribune Staff Reporter
nscavella@tribunemedia.net
BAHAMAS-born deportee Jean Rony Jean-Charles has been granted final leave to petition the Privy Council in a bid to challenge the Court of Appeal's revocation of a landmark decision concerning his controversial detention and removal from the Bahamas in 2017.
Attorney Crispin Hall confirmed yesterday that the appellate court granted Mr Jean-Charles final leave after being satisfied that his legal team complied with certain conditions it imposed when it granted him conditional leave to appeal in December of last year.
Yesterday's proceedings were the latest in Mr Jean-Charles' legal battles concerning his expulsion from the Bahamas to Haiti on November 24, 2017, after being detained from September 17 of that year, and Supreme Court Justice Gregory Hilton's subsequent landmark ruling that both his detention and expulsion were unlawful.
At the time, Justice Hilton further found that Mr Jean-Charles was deprived of his personal liberty, unlawfully arrested and detained/falsely imprisoned in breach of his rights guaranteed him under the constitution.
Justice Hilton ordered the government to issue a travel document to Mr Jean-Charles to "allow and permit" him to travel from Haiti into the Bahamas, and that it pay the "reasonable cost" of Mr Jean-Charles' journey "forthwith upon his return".
He further ordered that the minister and director of immigration should, no later than 60 days after Mr Jean-Charles' return and upon his application, issue "such status" that would "permit him to remain in the Bahamas and to legally seek gainful employment."
However, Justice Hilton dismissed the writ of habeas corpus his lead attorney Fred Smith, QC had filed on November 29, 2017 for the government to produce Mr Jean-Charles, finding as Mr Jean-Charles was not in the custody of the state at the time the application for the writ was made, the order for the writ should not have been issued.
The Crown subsequently appealed Justice Hilton's decision, contending that it was based on "flimsy" and "very dubious" evidence, and that such evidence warranted the ruling being set aside or alternatively reheard with "proper submissions and evidence".
The Crown also submitted that the evidence in support of Mr Jean-Charles' constitutional motion was "third-party" evidence and not entirely reliable, as he questioned the veracity of a lot of the claims contained in it.
In their written ruling last month, after having heard submissions from both sides, the appellate judges said there could be no finding of constitutional breach relating to Mr Jean-Charles' detention and deportation last year because of the uncertainty over his identity.
There was much debate during the appeal over the discrepancy surrounding whether the individual immigration authorities said they deported — Jean Charles, and Mr Jean-Charles – are one and the same.
Thus, the appellate justices found that any application for constitutional, or any other relief, should not have been entertained until that issue was resolved.
Attorney General Carl Bethel described the appellate ruling as an important vindication of due process, but Mr Smith regretted that the judgment did not address the far-reaching constitutional issues raised by the case.
In an affidavit subsequently filed to the London-based Privy Council, Mr Jean-Charles' lawyers argued that the Court of Appeal was wrong to conclude that their constitutional application should not have proceeded because of uncertainty over Mr Jean-Charles' identity.
In turn, the Crown, led by attorney Loren Klein, opposed Mr Smith's application for leave to appeal to the Privy Council, charging that while the Crown was not objecting merely to put "obstacles" in Mr Jean-Charles' way, but to fulfill its duty in assisting the court in filtering out any "unmeritorious" appeals.
Mr Klein contended that the appellate judges dismissed Justice Hilton's decision on three main grounds, which were all procedural in nature, and thus did not make any determination on Justice Hilton's findings on Mr Jean-Charles' alleged constitutional breaches.
Mr Klein noted that the appellate judge's ruling made it clear that Mr Jean-Charles is free to pursue any appropriate remedies, including launching a court action for constitutional redress in the Supreme Court, based on his detention and removal from the Bahamas.
Thus, Mr Klein submitted that for the Court of Appeal to grant leave to appeal to the Privy Council, when the appellate court has not ruled on the Constitutional issues determined by Justice Hilton, would have the effect of "sanctioning a leap-frog appeal from the Supreme Court to the Privy Council."
In response, Mr Smith said his client has a right to go to the Privy Council to have his constitutional relief reinstated.
Additionally, Mr Smith said Mr Jean-Charles' matter is "self-evidently" one that started from a constitutional matter and is a matter of "tremendous public importance," the likes of which the Crown relied upon to argue some of the submissions its attorneys made.