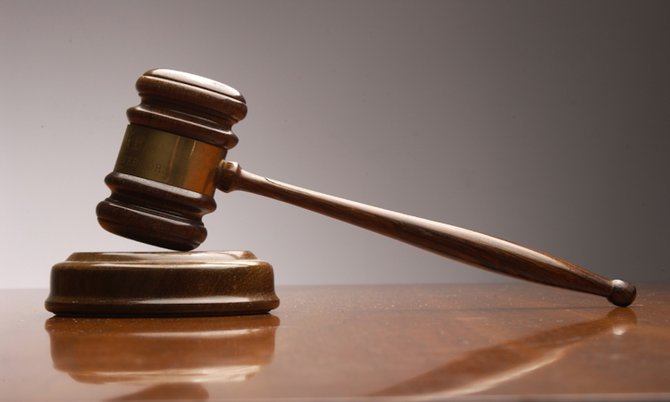 By NEIL HARTNELL
Tribune Business Editor
nhartnell@tribunemedia.net
A senior banker's $155,000 damages award against CIBC FirstCaribbean International Bank (Bahamas) has been overturned due to "a substantial miscarriage of justice".
Byron Miller, a 22-year CIBC veteran who rose to the post of district manager before his 2011 termination over credit facilities provided to a gospel awards programme and vehicle importer, saw his first-round legal victory rejected by the Court of Appeal on the basis that the Industrial Tribunal "exceeded its authority" by failing to follow its own procedures.
Appeal Justice Stella Crane-Scott, in a unanimous verdict, found that then-Industrial Tribunal vice-president, Keith Thompson, had erred by allowing Mr Miller to change the basis of his claim from "wrongful" to "unfair" dismissal during the main hearing of the case.
She backed arguments by CIBC FirstCaribbean's attorney, Ferron Bethell, that the Industrial Tribunal "had exceeded its authority" in permitting this because its own rules mandated that such changes must be dealt with before - not during - the substantive hearing, with both sides given prior notice.
As a result, appeal justice Crane-Scott found that the Industrial Tribunal's handling of Mr Miller's claim breached rule nine of its own Tribunal Procedures Rules, which are set out in the Industrial Relations Act.
"It is clear from the pleadings that, at the start of the hearing, the appellant [CIBC] came to meet the respondent's [Mr Miller] claim for wrongful dismissal," the Court of Appeal's written verdict stated.
"On the first day of the hearing, the vice-president, in excess of the Tribunal's jurisdiction under rule nine, acceded to the respondent's application to amend the originating application and impermissibly proceeded to conduct the trial without adjourning the hearing or allowing the appellant the opportunity to adjust its defence.
"As we have already found, this resulted in procedural unfairness to the appellant, which was firstly denied the opportunity to properly meet the new claim of unfair dismissal and, secondly, forced to participate at a trial which raised new issues which it was not fully prepared to meet," appeal justice Crane-Scott continued.
"In short, the tribunal's errors were such that we were satisfied that a substantial miscarriage of justice occurred in the tribunal below." The Court of Appeal thus set aside the $154,521 awarded to Mr Miller, and sent the case back to the Industrial Tribunal for a fresh hearing.
The judgment disclosed how Mr Miller, who joined CIBC in January 1989 as a customer service representative/teller, successfully "moved up the ranks" to become a senior manager responsible for four branches - Shirley Street, Bay Street, Sandyport and Governor's Harbour - and 69 employees come 2008.
A further promotion followed in less than two years, as he became district manager for CIBC FirstCaribbean's retail, wealth and small business units on June 1, 2010. He was then jointly responsible for the bank's 13 branches and a 428-strong staff.
The road to the Industrial Tribunal and Bahamian judicial system began after the bank became concerned that Mr Miller was exceeding his discretionary lending authority, which allows senior banking executives to extend loans in certain circumstances without going through all the normal processes such as the bank's credit committee.
"In accordance with its code of conduct, the bank commenced an investigation into a number of transactions negotiated at the Shirley Street Branch which fell under the respondent's responsibility as district manager," the Court of Appeal found.
"He was invited to explain a particular transaction he had approved for an existing customer who had approached him for short-term financing to facilitate paying the costs associated with clearing a number of imported vehicles."
Mr Miller participated in CIBC FirstCaribbean's investigation, and in a November 2010 written statement assured that "there are no other transactions of this nature in the general suspense account, outstanding or since liquidated".
He added: "This is not the first transaction of this nature that I have accepted and/or facilitated for....or any other FCIB customer. I authorised a similar transaction for ..... an offshore bank with headquarters in Switzerland."
Mr Miller was issued with what was purported to be "a final warning letter" over his conduct in December 2010, with CIBC FirstCaribbean dissatisfied with his "alleged use of suspense accounts and his use of his discretionary authorities"
"The letter further indicated that whilst there was no loss to the bank, the breaches were deemed very serious and were said to have exposed the bank to significant risk which could have been avoided. The letter also informed the respondent that as a result of the matter his year-end bonus was reduced by 50 percent," the Court of Appeal recorded.
CIBC FirstCaribbean then began a new probe just six months later over an overdraft facility that Mr Miller had approved for a regional gospel awards programme. The bank alleged that this had breached its disciplinary and conduct codes, and Mr Miller was suspended with full pay and benefits until the probe's completion.
He was ultimately dismissed on May 26, 2011, with CIBC FirstCaribbean accusing him of breaching his discretionary lending and "delegated authorities" in approving the gospel awards overdraft.
"These breaches are deemed to be very serious, constituting gross misconduct and exposed the bank to what we deem to be serious risk which could have been avoided," the bank told Mr Miller in his termination letter.
An "aggrieved" Mr Miller filed a trade dispute with the Department of Labor in August 2011 but, "conciliation efforts having been unsuccessful", the director of labour referred the case to the Industrial Tribunal on November 9 that year.
Mr Miller filled out paperwork confirming the basis of his claim was "wrongful dismissal", not the "unfair dismissal" that the Industrial Tribunal incorrectly allowed it to be changed to at the start of the main hearing.
The Court of Appeal, in its ruling, said it had found in a previous decision that no party to an Industrial Tribunal case could proceed with a dispute that was different to the one referred to it by the minister of labour.
It suggested that Mr Miller and his attorney, Rawson McDonald, would have faced "an uphill task" to persuade it that the previous ruling was wrong should the issue have been raised by CIBC.