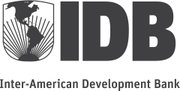 By NEIL HARTNELL
Tribune Business Editor
nhartnell@tribunemedia.net
The Inter-American Development Bank (IDB) yesterday gave the Government a further boost with its analysis that "the Bahamian economy has turned the corner", while warning "major challenges" remain.
The multilateral institution, in its Caribbean Regional Quarterly Bulletin, agreed with the Minnis administration's assessment that "economic activity is picking up" following a decade of negative or low growth thanks to Baha Mar's full opening and increased foreign direct investment (FDI) inflows.
However, like almost every other international agency or consultant to study The Bahamas, it warned that "bold action to tackle long-standing structural bottlenecks" within the economy was essential if this nation is to sustain higher GDP growth rates over the medium to long-term.
"The Bahamian economy appears to have turned the corner, although significant challenges remain, as the projected real GDP growth level for 2018 is 1.6 percent, a significant improvement over 2017, when real growth was 0.1percent," the IDB report said.
"After a period of low to negative growth, economic activity is picking up. Near-term growth performance is improving on the back of the much-awaited opening of the mega tourist resort Baha Mar and stronger foreign direct investment. But without bold action to tackle longstanding structural bottlenecks, medium-term growth will remain subdued.
"Overcoming structural bottlenecks is critical to lift medium-term growth, including moving swiftly to the implementation phase of establishing the credit bureau; advancing energy sector reforms; reducing the administrative burden on businesses; and reducing skill gaps in the labour market," it added.
"Growth has been stagnant over the past 10 years, averaging 0.1 percent. The IMF's average medium-term growth projection for the next five years is 1.6 percent, based on the provision of incentives, airlift subsidies, and tax concessions to encourage large, private tourism-related capital projects in order to facilitate a faster recovery over the medium-term."
The IDB identified The Bahamas as the only country among six Caribbean nations - Jamaica, Barbados, Trinidad, Suriname and Guyana being the others - that was currently set to return to its average GDP growth rate relatively quickly post-2019.
"Projections are for an acceleration of economic activity in all countries except The Bahamas, which is projected to return to trend growth following exceptional growth rates in 2018 and 2019," the report added.
Outlining The Bahamas' problems in denting a stubborn double-digit unemployment rate currently standing at 10.7 percent, the IDB said: "During the survey period (between May and November 2018), more than 2,300 jobs were estimated to have been created, largely by the private sector.
"However, more than 4,000 job seekers entered the labour market, with the participation rate rising slightly to 83.1 percent from 82.5 percent in the previous period. The unemployment rate for young adults (15 to 24 years old) remains at a high level at approximately 23.1 percent, down 1 percent from the previous period."