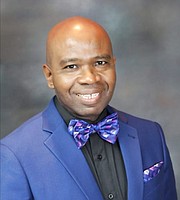 By NEIL HARTNELL
Tribune Business Editor
nhartnell@tribunemedia.net
The Bahamas Telecommunications Company (BTC) lacks "a leader with a plan", its line staff union chief is arguing, insisting that workers realise the carrier needs to "settle down" and compete.
Dino Rolle, the Bahamas Communications and Public Officers Union (BCPOU) president, told Tribune Business that Garfield "Garry" Sinclair, BTC's chief executive, had yet to produce a plan "to grow the business" and reclaim market share from Cable Bahamas and Aliv.
Responding to Mr Sinclair's blunt message that the the tactics of both the BCPOU and its management union counterpart could be "fatal" to BTC's competitiveness and long-term survival, Mr Rolle hit back by saying his members "don't see a future" working with the Jamaican chief executive.
Accusing Mr Sinclair of bringing negotiations with the two unions on a new BTC voluntary separation (VSEP) package to a premature halt, Mr Rolle said his members and BTC's entire workforce "recognise we're in a competitive environment".
Mr Sinclair, in a recent Tribune Business interview, cast doubt on this assertion as he urged BTC's two unions to move beyond past habits that involve agitation, industrial action and dissent if - particularly if they are unable to get their own way.
He argued that such "ancient" practices, more suited to the pre-2011 monopoly environment, were no longer fit for purpose in a fast-moving, rapidly evolving industry were non-unionised rivals were able to move much faster in adapting to changing consumer demand.
Mr Rolle, though, hit back by demanding to know "where Mr Sinclair's loyalties lie" in the wake of the controversial comments by Balan Nair, chief executive of Liberty Latin America, BTC's ultimate parent, that questioned the productivity and work ethic of Bahamian employees in comparison to their Jamaican counterparts.
While BTC and Liberty have argued that those comments were "taken out of context", and reflected Mr Nair's experience on visiting the BTC Mall at Marathon retail store, Mr Rolle said Jr Sinclair has responsibility for both Liberty's Bahamian and Jamaican affiliates.
"Mr Sinclair has yet to come back and say Mr Nair was wrong for making that sort of distinction," Mr Rolle told Tribune Business. "BTC has been in the hands of Cable & Wireless Communications (CWC), and subsequently Liberty, since 2011.
"They had any number of opportunities to bring BTC up to par if they believed BTC was falling behind, which I don't accept it was. Over the years CWC and Liberty Latin America have failed to make the necessary structural investment in BTC to cause BTC to be what they believe Jamaica is."
Pointing out that BTC was a greater revenue contributor to both CWC and Liberty than other Caribbean territories, although this is at least partly due to the US dollar peg, Mr Rolle continued: "Let Mr Sinclair tell the staff if he believes BTC is being treated fairly. We don't believe we are....
"What is his clear plan for growing this business? We haven't seen any plan to grow the business here. All Mr Sinclair wants to do is cut. Often times, when you have to cut expenses, it's at the expense of employees. Mr Sinclair is most disingenuous. Since 2011 the staff have never called for the removal of a chief executive, but they don't see a future working with this one."
Mr Rolle added that the unions and BTC had been engaged in a "written back and forth" to negotiate the terms of a proposed VSEP package, but said Mr Sinclair had abruptly brought this process to an end "because the company had gone as far as it was able to go".
"The Bahamian people, the employees realise how important it is for this company to settle down and compete, because we're in a competitive environment," the BCPOU chief told Tribune Business. "We need a leader with a plan. That's not Garry Sinclair. That's not him."