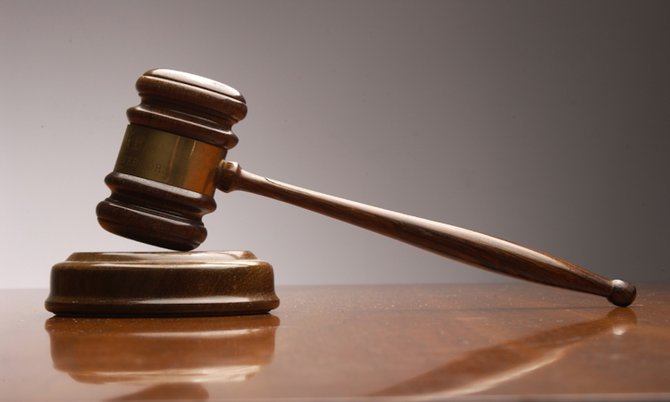 By NICO SCAVELLA
Tribune Staff Reporter
nscavella@tribunemedia.net
THE relative of one of three men accused of executing a murder plot almost three years ago claimed yesterday he was arrested in connection with a crime and beaten by police the month the killing occurred.
Carlderon Brown - who 24 hours earlier declined to give evidence - told the Supreme Court police officers arrested him for armed robbery and a gun related offence in June 2016, the month Kenyari Lightbourne was allegedly shot to death by Mr Brown's cousin Jahmaro Edgecombe.
Mr Brown further claimed that after being beaten, which took place at the Central Detective Unit (CDU), officers told him to "go with what they have" and that if he did, he wouldn't be charged with any crimes.
"I answering them, telling them I don't know these things, I don't know these things," he testified. "So they telling me 'man, you know these things. We know what you know.'
"I don't know nothing. I telling them I don't know nothing. So they beat me and tell me go with what they have. They telling me to go with it. So I do as they told, see what I saying? "They say they wasn't gone charge me with this same stuff."
On June 21, 2016, Lightbourne was shot multiple times while walking through his Woods Alley neighbourhood off Market Street. He died at the scene.
Edgecombe aka "Bingy", the alleged gunman, and Daran Neely were arraigned within months of each other in 2016 in connection with Lightbourne's death. A third individual, Sean Brown aka "Fire", was charged with accessory after the fact.
Police allege this occurred sometime between December 15, 2016, and July 19, 2017.
During previous proceedings, a witness testified how Lightbourne had just bought tobacco products from a local tuck shop before he was shot dead in the Woods Alley neighbourhood as part of the alleged murder plot.
Neely is represented by Wayne Munroe, QC, and Jomo Campbell, David Cash represents Edgecombe, and Nathan Smith represents Sean Brown.
Al-Leecia Delancy assists Ms Whymms in representing the Crown.
The matter was adjourned to February 6.