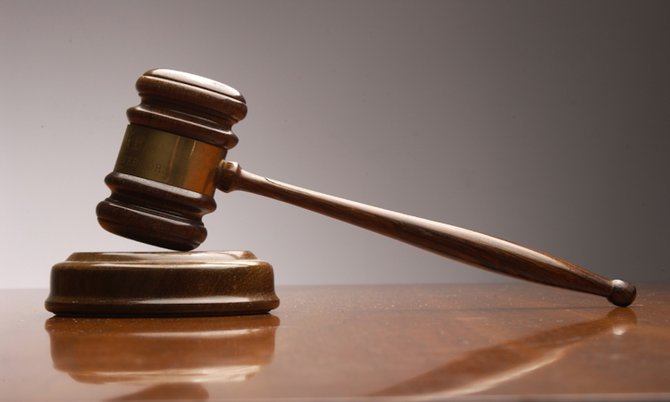 By NICO SCAVELLA
Tribune Staff Reporter
nscavella@tribunemedia.net
EIGHT women, five of whom are Colombian, were committed to prison yesterday after failing to pay their collective $24,000 in fines for admitting to working as strippers in local nightclubs without a permit to do so.
Colombians Mayra Varon, Sidni Torres, and Yuly Palacio were each fined $3,000 by Senior Magistrate Carolyn Vogt-Evans for admitting to being caught working as dancers in Xclusive Sporting Lounge on Monday.
Failure to pay the fines would result in the women serving three months at the Bahamas Department of Correctional Services (BDCS), the magistrate ordered.
Torres was further fined $1,000 or would otherwise serve one month in prison for admitting to overstaying for three months and two weeks as of Monday.
Their countrywomen, Nataly Gutierrez and Valentina Blanco, as well as Venezuela native, Maria Rodriguez; Ameka Morris of Jamaica; and Trinidadian Asha Andersdon were also ordered to pay $3,000 for being caught working at Cheetahs Upscale Bikini Sporting Lounge that same day, or face three months in prison.
Anderson was further fined $1,000 for overstaying by four weeks as of Monday. She faced one month in prison if the fine is not paid.
However, a statement from the Department of Immigration yesterday afternoon said none of the women were able to pay their respective fines, and were thus turned over to the Royal Bahamas Police Force (RPBF) to be transported to the BDCS to begin serving their sentences.
They will be turned over to Department of Immigration officials upon the completion of their sentences for deportation, as per Magistrate Vogt-Evans' order.
Their arrests were the result of a joint operation conducted by Department of Immigration and RBPF officers called "Operation Honey Hive", which saw three strip clubs raided between midnight and 3am on Monday and 12 women arrested.
The arrests were made at the Xclusive Sporting Lounge on Faith Avenue north, New Twilight Restaurant and Sporting Lounge on Robinson Road, and Cheetahs Sporting Lounge on East Bay Street.
Those apprehended were taken to the Carmichael Road Detention Centre (CRDC) for processing.
• Meanwhile in a separate matter, Haitian nationals, Oseanne Jean, Marco Richard, and Tanis Jean were fined $300 each and sentenced to one month in prison for landing in the country illegally last Friday.
They were arrested during a joint operation in the Bacardi Road and the Grove areas on that date, at which time they were unable to show proof of legal status. However, they too failed to pay their fines and were committed to the BDCS.
Shandeshia Marshall prosecuted the cases.