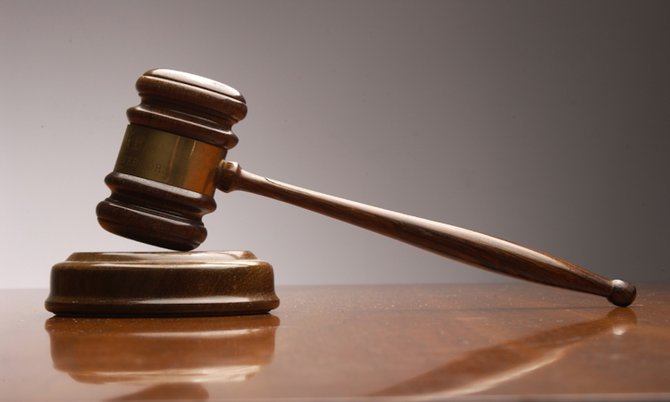 By NICO SCAVELLA
Tribune Staff Reporter
nscavella@tribunemedia.net
A relative of one of three men charged in connection with a murder plot executed in 2016 yesterday refused to give evidence against the accused.
Carlderon Brown declined to give evidence on the advice of his lawyer Geoffrey Farquharson against his cousin Jahmaro Edgecombe, as well as Daran Neely and Sean Brown aka "Fire".
Mr Brown, a key Crown witness, also said he could not recall the events that took place in June 2016, the month Kenyari Lightbourne was allegedly shot to death by Edgecombe at Neely's behest.
"On the advice of my lawyer I wish to not answer any questions," Brown said twice from the witness stand as Crown attorney Racquel Whymms sought to question him. 
His statements ultimately prompted Justice Cheryl Grant-Thompson to discharge the jury on a point of law and adjourn the matter to today.
On June 21, 2016, Lightbourne was shot multiple times while walking through his Woods Alley neighbourhood off Market Street. He died at the scene.
Neely and Edgecombe aka "Bingy", the alleged gunman, were arraigned within months of each other in 2016 in connection with Lightbourne's death. A third individual, Sean Brown, was charged with accessory after the fact.
A month prior to the date the trial was initially due to commence, Mr Brown, a key witness, was charged with perverting the course of justice after he claimed his statements to police were given by force.
In a video on social media, Brown, of Spice Street, Pinewood Gardens - and whose identity was protected by an anonymity order at the time - claimed police beat him and forced him to give a false statement to implicate Edgecombe and Neely.
Police allege this occurred sometime between December 15, 2016, and July 19, 2017.
During previous proceedings, a witness testified how Lightbourne had just bought tobacco products from a local tuck shop before he was shot dead in the Woods Alley neighbourhood as part of the alleged murder plot.
Neely is represented by Wayne Munroe, QC, and Jomo Campbell, David Cash represents Edgecombe, and Nathan Smith represents Sean Brown.
Al-Leecia Delancy assists Ms Whymms in representing the Crown.