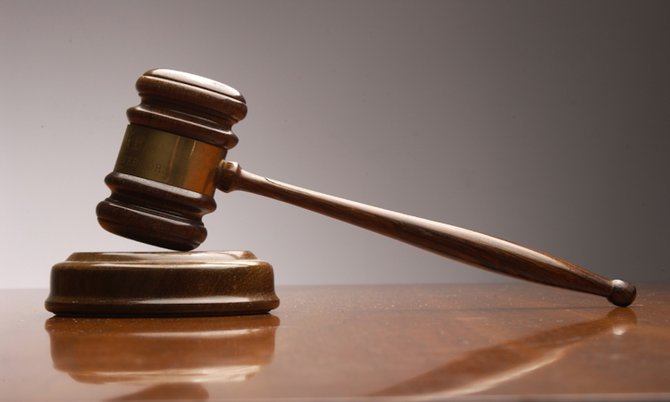 By NICO SCAVELLA
Tribune Staff Reporter
nscavella@tribunemedia.net
A Supreme Court jury unanimously acquitted a man yesterday of shooting a teenager in the head and killing him near a park on Flint Street seven years ago.
The jury found Charles Williams aka Charles Johnson not guilty of murdering 19-year-old Diontroy Moxey aka "Muggy" on August 25, 2013.
Moxey was found dead with a gunshot wound near a park on Flint and Taylor Streets. Police reportedly did not indicate how he died at the time.
According to the evidence led at trial before Acting Justice Andrew Forbes, the Crown's key witness Paul Murray, who said he was close friends with Moxey, said sometime after 5pm on August 24, 2013, he had just gotten off from work and decided to go by the park in question.
He later left the park and went to his home on Honeycomb Street to check on his family. After doing so, he went outside to his car, where he came across Moxey. Mr Murray said he subsequently gave Moxey a ride to the T-junction by Comfort Street and Woods Alley.
Mr Murray said once at that location, Moxey got out of his car and started talking to a girl for about 10 to 15 minutes. Then, Mr Murray said he saw Williams, his cousin, approach Moxey and the girl and join the conversation, though he said he could not hear because he was still in his car.
Mr Murray said a police patrol car passed them, after which he flickered his headlights in a bid to tell Moxey that it was time to leave. The witness said Moxey obliged and got back into the vehicle, but said Williams, without his permission, also got into his car and asked him for a ride to the food store so he could get three Kalik beers.
Mr Murray said he did so, driving through Woods Alley and onto Market Street before ultimately arriving at the food store. Once there, Mr Murray said he told Williams, "We reach." However, he said his cousin kissed his teeth and said he didn't want the beers anymore.
Mr Murray said he said "okay" before heading back towards his home. He said he turned onto Ross Corner before heading onto East Street. He said he ended up stopping at a bar on that road and asked his cousin: "You still getting the beers?"
However, he said Williams said no, and so he turned back onto Flint Street and headed towards wherever Moxey was due to get off. Upon arriving there, however, Murray said he noticed that neither Williams or Moxey were getting out of the car. He said when he looked back, he saw Williams holding a gun to Moxey's head.
Mr Murray said he consequently cried out: "Stop, don't do that! Don't do that!" However, he said Williams' reply to him was "shut up" or otherwise get shot. Mr Murray said afterwards, Williams leapt over the front seat, still holding Moxey hostage, and exited the car.
Mr Murray said after Williams and Moxey got out of his car, he pulled off. About 10 seconds later, Mr Murray said he heard gunshots. After hearing the gunshots, the witness said he went back to his home to check on his family.
Mr Murray said he did not see Moxey alive after that evening.
He said about three weeks later on September 13, 2013, he went to the Central Detective Unit (CDU), and participated in an identification parade in which he picked out Williams as the shooter.
However, the jury ultimately rejected Murray's testimony by virtue of their acquittal of Williams.
Williams was represented by attorney Calvin Seymour.