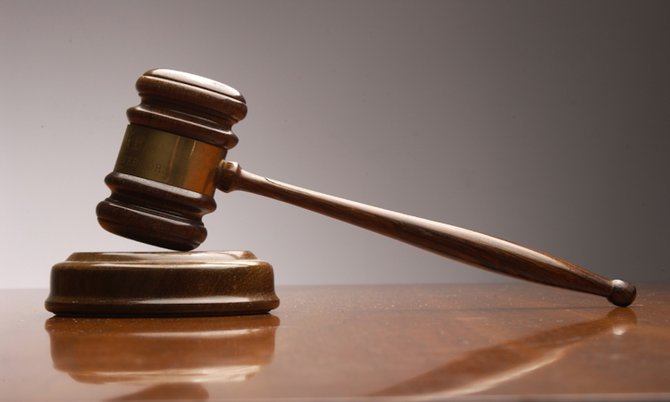 By NEIL HARTNELL
Tribune Business Editor
nhartnell@tribunemedia.net
The former Ginn project's $2.8bn revival could soon by led by a new developer with the Supreme Court on Friday confirming the removal of all legal obstacles to the deal proceeding.
Justice Keith Thompson, in a supplemental Order signed on Friday by all parties, reaffirmed that that the six-and-a-half year-old lease of the Old Bahama Bay resort to its condominium owners was "terminated, null and void and of no further effect".
The order also confirmed that there was "no right" for Old Bahama Bay's 73 condominium owners and their company, Island Ventures Resort & Club (IVRC), "to operate, manage, access or control the leased premises" or any part of it.
This further confirmation, if it was necessary, affirms that Lubert Adler, the US real estate financier whose investment funds own Old Bahama Bay and 280 acres of West End real estate, has taken back possession of its resort assets and is now free and clear to sell them as part of the acquisition of the former Ginn assets.
That purchaser was supposed to be Toronto-based Skyline Investments, which had been negotiating a Heads of Agreement for a 10-year, $2.8bn build-out at West End - billed as creating 1,400 permanent jobs - via its Grand Palm Beach Acquisitions Ltd vehicle.
However, multiple Tribune Business sources have confirmed that Skyline has been bought out, and replaced, by Intercap, a Toronto-based merchant/investment bank, which has acquired the former's rights to purchase the property and the Heads of Agreement. "They've bought out the shares in Grand Palm Beach Acquisition Ltd, which is the party to the Heads of Agreement," one contact said.
Skyline had initially approached Intercap for financing, but the tables have turned and the latter is now understood to have replaced it and be standing in its place. The Minnis Cabinet's National Economic Council (NEC) was supposed to have considered Intercap's application to become the lead developer last week - a step essential for it to close the West End purchase.
Kwasi Thompson, minister of state for Grand Bahama in the Prime Minister's Office, declined to comment when contacted by Tribune Business on the Intercap deal. However, several sources have expressed concern as to whether the deal will go through following the Canadian merchant bank's late replacement of Skyline.
This newspaper understands that Intercap agreed to take Skyline's place at the proverbial "11th hour" on December 5, 2018, just hours before one of the two transactions necessary to acquire the former Ginn property was due to close the following day.
Besides acquiring Old Bahama Bay and Lubert Adler's 280-acre holdings for $20m, the original deal - as contemplated by Skyline - also envisaged buying out Resorts Holdings (Bahamas) assets for $22m.
Resorts Holdings (Bahamas) is the Credit Suisse-led consortium of lenders which currently owns the 1,476 acres that formed the former Ginn project's real estate component. Both deals need to close to fulfill the Skyline project's ambition of bringing West End back to life over a 10-year period.
But several sources suggested that Resorts Holdings (Bahamas) and its members are unhappy about Intercap's late intervention, and are becoming reluctant to close the purchase even if the Toronto-based merchant bank obtains the necessary government approvals.
They added that, even though it has significant liquidity and financing, Intercap is a merchant bank, not a developer, and would need to bring in other companies with the necessary expertise and experience to achieve the envisaged mixed-use build-out of the former Ginn project.
Other sources, though, familiar with developments at West End, expressed hope that the purchase would go ahead as planned regardless of whether Intercap or Skyline was leading it - especially since all obstacles on the Lubert Adler side had been removed.
"Hopefully, the problems at Grand Palm Beach Acquisition will be solved in whatever iteration they end up being," one contact said. "I'm sure this [the Supreme Court Order involving IVRC] will be welcome news and a catalyst to help that along.
"They've [Lubert Adler] removed any impediment to them closing. They've got an open field and a clear shot. They've removed the legal impediment to the Old Bahama Bay element. That's done. The country really needs this to happen."
Meanwhile, the Supreme Court Order in the IVRC matter requires the condo owners and their company to provide Lubert Adler with "a zero balance on all utilities, charges and other outgoings" incurred during the lease period prior to their exit.
IVRC is also "solely responsible" for paying any severance pay and other benefits to employees, which it hired and may now have to be terminated, as a result of Lubert Adler's repossession.
However, the Order also gives the condo owners "access to certain amenity areas" at Old Bahama Bay as agreed by both sides and "as may be commercially practicable for Lubert Adler in their sole and absolute discretion". No "perpetual right" of access for the condo owners was granted, though.
IVRC was also given "the right to rent the dock slips" it owns and are located in the Old Bahama Bay marina.