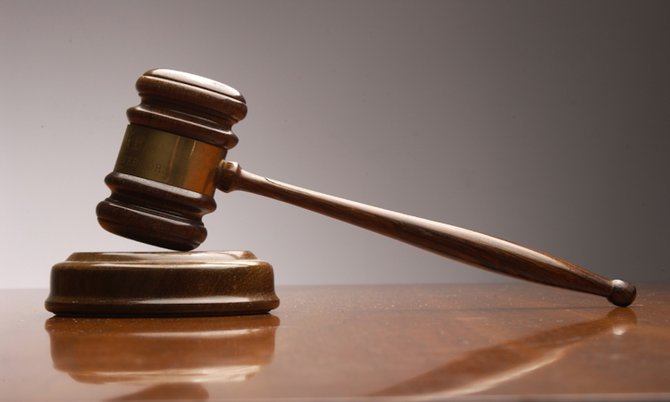 By KHRISNA RUSSELL
Deputy Chief Reporter
krussell@tribunemedia.net
RENEW Bahamas CEO Michael Cox denied he was sitting on heavy equipment or that he was working at a local scrap yard when immigration officials arrested him last year.
His uncle, Maurice Cox, also denied being employed the day he was taken into custody.
It is alleged that on October 5, 2018, the two Newcastle, United Kingdom natives were caught working illegally.
The trial continued yesterday before Senior Magistrate Carolyn Vogt-Evans.
Upon questioning by his attorney Wayne Munroe, Michael Cox testified that on the day in question he was at the site visiting Ronald Miller, whom he described as a long-time family friend. Mr Miller, the accused said, was the owner of the yard.
Mr Munroe also asked if he was paid by Mr Miller that day to do work at his premises. To this Michael Cox responded: "No".
On cross examination by immigration prosecutor Avia Beckford, Michael Cox told the court that when officials descended on the scrap yard he was standing about 10ft away from heavy equipment talking on his cellular phone to someone in the UK about his company.
Upon further questioning, Michael Cox said he had gone there that day to pick up his uncle and admitted that while there he and Mr Miller discussed a wide range of topics including events in the Bahamas and those that pertained to Renew Bahamas.
He also admitted that Mr Miller was one of Renew's creditors.
Ms Beckford further asked Michael Cox about his entrance into the country through the Lynden Pindling International Airport. He said he couldn't recall whether he told immigration at the time that he was CEO of Renew but said he believed he had been given permission to stay in the country for 30 days.
She then asked: "When was the last time you held a valid work permit?"
"I believe it was 2017," he responded.
"Are you aware that upon your entrance you were given visitor status?" the immigration prosecutor asked. Michael Cox responded that he was aware.
Focusing on the events of the day of arrest, Ms Beckford asked him what he had told immigration officials.
"I said I came to collect my uncle," he said.
She continued: "Was there a tractor present? Were you sitting on any heavy equipment?"
He again denied this, adding there was no tractor at the site.
Asked about the status of a work permit now, Michael Cox said he believed an application was put in, which was being handled by law firm Lenox Paton.
The Renew CEO said he last heard from the Department of Immigration in December 2018 when he was asked for a letter of good standing.
The immigration prosecutor again asked about Michael Cox's and Mr Miller's relationship.
It was then that he admitted Mr Miller at one point was subcontracted by Renew, however when the company was no longer operational, the two remained friends.
Ms Beckford pointed out that earlier, the accused said Mr Miller was not an employee but then he later stated the man had been subcontracted.
When he questioned Michael Cox, Mr Munroe asked his client to elaborate on ongoing matters involving Renew Bahamas. He said these involved arbitration over alleged breaches in contract with claims his company did not do everything outlined in a contract with the Ministry of Environment. The Office of the Attorney General is also involved.
Mr Munroe inquired about who Michael Cox was to live with when he entered the Bahamas.
He said he was to live with his wife who is a professor at the University of the Bahamas.
When he took the stand, Maurice Cox recalled that he was at the scrap yard on October 5, 2018 to "help" Mr Miller and pointed to his experience with scrap metal and loading cargo containers.
He said Mr Miller had asked him to train a few employees based on his experience.
"Were you paid?" Mr Munroe asked. "No," Maurice Cox responded.
He said he knew Mr Miller for years through his nephew Michael.
When she cross-examined the accused, Ms Beckford inquired as to how long he was given to stay in the Bahamas.
He said he was given 90 days and told immigration at LPIA he was visiting family and friends.
Ms Beckford then asked Maurice Cox if he obtained a work permit to train people.
"No," he responded.
"Are you aware that you would have needed a work permit to conduct training?" she asked in a follow-up question
However, before Maurice Cox could fully respond, Mr Munroe interjected that this was a question of law, one which his client was not equipped to answer.
He said Senior Magistrate Vogt-Evans was the only person who could definitively answer.
"Our case is that you don't need a work permit to do gratuitous work," Mr Munroe said. "The prosecution clearly does think so."
The senior magistrate then asked the prosecutor to rephrase the question. She then asked Maurice Cox whether he had gotten a work permit for training from immigration.
He said no.
Following questions pertaining to his living accommodations during the time of his arrest, Ms Beckford asked Maurice Cox if he had been working that day.
He said: "Not working. I was helping."
She then asked if he physically touched things that day. Maurice said he did.
"Did you move things from point A to point B?"
Maurice said he did in "some of the instances," but added that Mr Miller's workers were doing the work for the most part.
He also said he did not apply for a work permit at any time during his stay in the country.
It was also noted that on that day Maurice Cox was wearing trousers, a blue t-shirt and a high visibility vest.
She then asked whether it was normal in his line of work to be paid to train people.
He said there were some instances where this was done.
Following a meeting in the senior magistrate's chambers with the prosecution along with Mr Munroe and Mr Laroda, the matter was adjourned to February 28, when the senior magistrate is expected to make a ruling based on a written submission from Mr Munroe and a response from the Department of Immigration.