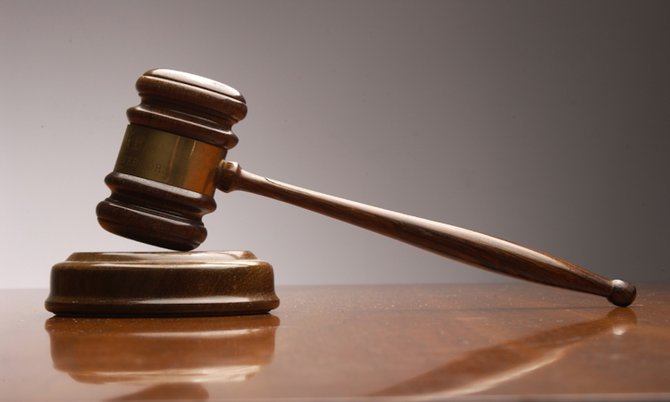 By RASHAD ROLLE
Tribune Staff Reporter
rrolle@tribunemedia.net
THE Court of Appeal has dismissed the appeal of a former police officer convicted of manslaughter in 2017 after killing a man while on duty.
Aubrey Carlston Darling was sentenced to ten years imprisonment for killing Aschol Deno Rolle in Bimini on December 22, 2007.
Rolle was said to be inebriated and shouted expletives when he pulled out a pocket knife. A struggle followed between him, Darling and then Police Constable Desmond Turner. At some point Darling pulled out his firearm and shot Rolle in the head.
Testimony varied about what happened when Rolle was killed. One person, Percy Duncombe, testified that he saw Darling and Mr Turner "scuffling inside the bar and fell to the floor in the corner of the bar." He said he got involved in the scuffle by holding Rolle down and trying to calm him. He said he saw Rolle with a closed pocket knife, which he took from him. Mr Duncombe said he was in the process of getting up from Rolle, who had stopped struggling, when he heard a shot. 
"On hearing the shot, he looked around and saw the appellant with a gun in his hand," the appellant judges wrote. "Duncombe's evidence was that he told the appellant, 'Man why you do that? You didn't have to do that.'"
Another witness, Romeris Stuart, said after the shooting he heard Darling say three times, "Lord what I do?"
In his appeal, Darling claimed the trial judge failed to compel the appearance and testimony of Mr Turner. The Court of Appeal rejected this complaint, saying Darling had a "chance to call the witness and evidence indicates the court provided assistance by way of subpoena and was prepared to permit evidence by video link. There is indication that the authorities were not as helpful in serving the subpoena as they could have been. However, rather than seek further assistance from the court in this regard the appellant's counsel elected to close his case without pursuing the matter further."
The appellate court also said: "…Even more importantly having read the evidence of P/C Turner, it is difficult to see how it would have assisted the appellant as his evidence conflicted with the appellant on the crucial circumstances of the shooting. Simply put, his evidence did not support the appellant's defence of self-defence and would have, in our view, assisted the Crown more than the appellant."
Rolle also claimed the trial judge failed to properly direct the jury on the issue of self defence. To this the appellate court judges wrote:
"We have reviewed the direction of the learned judge as contained in the transcripts at pages 370 to 372 and can find no fault with the same. She clearly directed the jury that they must consider whether the appellant held an honest belief that his actions were necessary. Further, she directed that if they were satisfied that he held such honest beliefs, then taking the circumstances as he honestly believed them to be, was his response reasonable? This is consistent with the law and is in no way can it be considered a misdirection."
Darling also appealed on the ground that the trial judge failed to give him adequate time and facility to present his case and neglected evidence of his good character. In response, the court said: "In the present case there was in our view cogent evidence which the jury had and we are satisfied that a good character direction would have been of little utility to the appellant. We find that this ground has no merit and is dismissed."