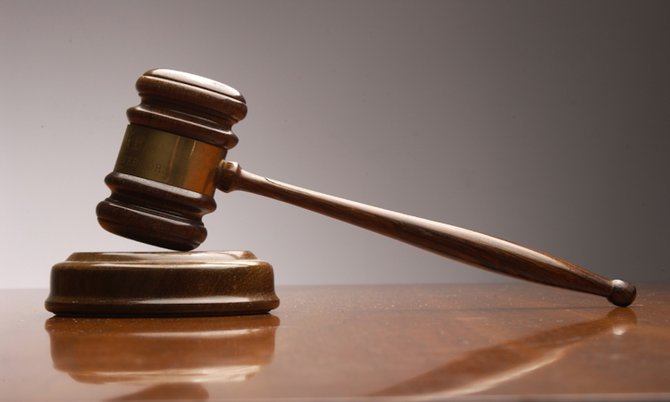 By NICO SCAVELLA
Tribune Staff Reporter
nscavella@tribunemedia.net
A Haitian woman was ordered to be deported yesterday after she confessed to trying to enter the country last week with a fake Bahamian visa.
Chansolme native Ketteline Saint-Juste was charged before Magistrate Kara Turnquest-Deveaux over allegations she was found in possession of a fraudulent Bahamian visa on January 8.
The 34-year-old was caught trying to pass an immigration checkpoint with the forged document, after having landed on a flight from Cap Haitien.
According to a summary of the facts read off by immigration prosecutor Lucien Emmanuel, at around 1:46pm, a Pineapple Air flight arrived at the Lynden Pindling International Airport (LPIA) from Cap Haitien with two crew members and 19 passengers on board.
Saint-Juste presented herself for permission to legally enter the Bahamas as a visitor in booth number 17. However, immigration officers noted the Bahamian visa in question, which bore the number V0676302, was darker in colour than it usually is.
The immigration officer that was processing Saint-Juste subsequently contacted the Consular Division of the Ministry of Foreign Affairs (MOFA) to confirm the authenticity of the visa in question. About 20 minutes later, an MOFA official confirmed visa was never issued by the MOFA and was fraudulent.
Saint-Juste was subsequently cautioned and arrested in connection with the charge she was arraigned on yesterday.
She was subsequently turned over to the Department of Immigration's Enforcement Unit for further processing.
Saint-Juste, with the aid of a translator, admitted to the crime and agreed with the facts as read. Magistrate Turnquest-Deveaux subsequently thanked her for not wasting the court's time by pleading guilty, and ordered her to be turned over to immigration officials and subsequently deported.