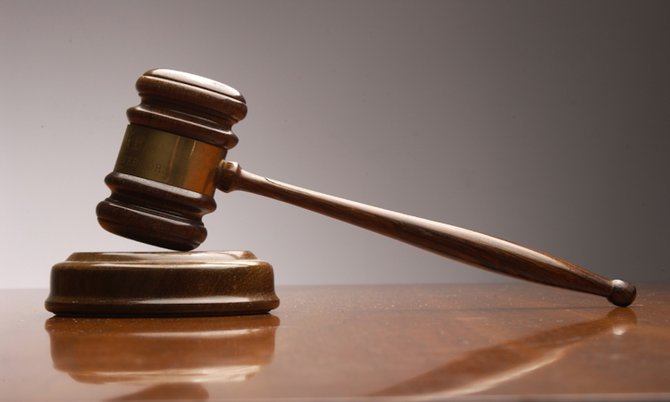 By NICO SCAVELLA
Tribune Staff Reporter
nscavella@tribunemedia.net
TWO brothers have denied attacking and injuring prosecutor Joel Seymour on Saturday, January 5, with their attorney accusing the Crown of launching a "malicious prosecution" against her clients.
Daltino Thurston and George Rahming both entered not guilty pleas when charged before Magistrate Kara Turnquest-Deveaux with wounding Mr Seymour.
The pair also face obstruction of justice charges, which they both deny. Rahming, 27, is accused of injuring Mr Seymour as a result of Mr Seymour being the prosecutor in a criminal matter.
Meanwhile, 30-year-old Thurston is accused of attempting to intimidate, and commit violence against Mr Seymour for the same reason. The case has been adjourned to February 18 for trial.
However, Ramona Farquharson-Seymour, their attorney, vehemently accused the Crown of conducting a "ruse" in charging her clients, and further criticised suggestions that the Department of Public Prosecutions may be prosecuting the matter because it would represent a conflict of interest.
Before setting the adjournment date, Mrs Farquharson-Seymour questioned who would be taking carriage of the matter: the Department of Public Prosecutions or Police Prosecutions, as representatives from both departments were present in court.
Mrs Farquharson-Seymour said her question was based on the principle that justice must not only be done, it must also be seen to be done. As an illustration, she noted that whenever there is a policeman involved in a shooting, none of the police prosecutors would get involved in the matter, but rather the attorneys from the Department of Public Prosecutions would prosecute the case.
Thus, she said, the same principle should be applied in the present case; given that Mr Seymour works in the Department of Public Prosecutions, that department should yield to the Department of Police Prosecutions in prosecuting the matter.
In response to the question, Crown prosecutor Eucal Bonaby told the court that the Director of Public Prosecutions, Garvin Gaskin, would be the one to make that call.
However, when the magistrate suggested a date of February 11 for trial, Mr Bonaby indicated that such a date was not convenient. That, then led to Mrs Farquharson-Seymour vehemently challenging Mr Bonaby's statement, particularly because he had, just moments before, indicated that he could not speak to whether his department would be handling the matter.
Mrs Farquharson-Seymour further noted that the matter was "upsetting", disrespectful, and that the case against her two clients is merely a "ruse".
Mr Bonaby, stated that Mrs Farquharson-Seymour's actions were "totally uncalled for", and questioned why she was raising her voice and addressing him directly instead of addressing the court. Nonetheless, Magistrate Turnquest-Deveaux told both parties that she was marking February 18th as the date for trial, and that if any issues arose with that date, either party could inform the court.
After the proceedings, Mrs Farquharson-Seymour indicated that police had originally charged both Thurston and Rahming with causing harm, although they were never arraigned on that charge.
She also indicated that Lavita Thurston, their mother, was originally listed as a witness on the first docket, but on the new docket used on Friday, she is removed as a witness, although both dockets bear the same number.
"And so I gather after reviewing her statement it would not be advantageous to their case so they removed her as a witness," Mrs Farquharson said. "Nonetheless she and others were present, and there are other neighbours as well who will be able to speak as to what occurred."