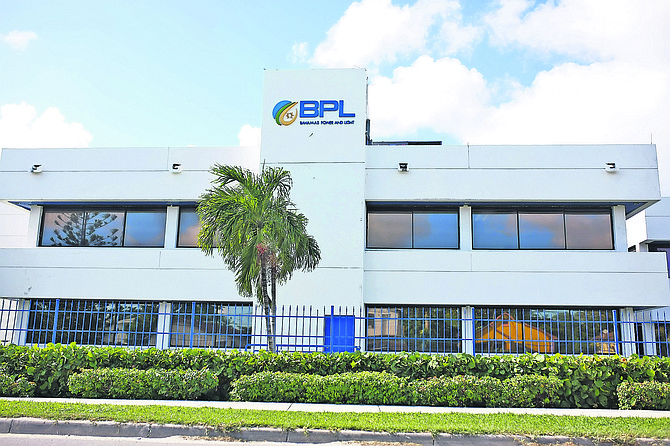 By AVA TURNQUEST
Tribune Chief Reporter
aturnquest@tribunemedia.net
TOTAL remediation of legacy oil spills at the Clifton Pier Power Plant site could cost Bahamas Power and Light up to $6m.
BPL CEO Whitney Heastie confirmed an engineering study by CH2M Hill that identified all contaminated areas and the electricity provider was now focused on soliciting firms for the clean up.
He spoke to The Tribune on the sidelines of a liquefied natural gas (LNG) workshop hosted by Shell at its Western Supply and Trading Office.
"The class estimate that we have done so far," Mr Heastie said, "is that it's running between five and six million dollars for the total remediation of the Clifton Pier site. The total remediation of the site is going to be BPL's full responsibility, it would be no different because BPL is responsible for the site being the way it is. BPL has to bear the responsibility of cleaning that site, and having anticipated that we would have put some leeway in our budget to cover the costs of that remediation - which falls within what the estimates came back to be."
The government entered into a contract with CH2M Hill/Halcrow (Bahamas) for an assessment the Clifton Pier site to develop a budgetary estimate of remediation and recovery work on November 17, 2015.
Mr Heastie said: "So the seeding money from the government would have done the engineering study by CH2M Hill. They would have paid for that work which really identified all the areas that are contaminated.
"Then from there it was up to BPL to engage in an engineering company to put together the design, and then subsequent to the design come up with a cost estimate to build the infrastructure to remediate the site."
Mr Heastie added: "So that work has been done and now we're in the phase of actually going out and soliciting companies."
The extent of the environmental degradation at Clifton Pier due to previous spills was a strong concern raised by the Chamber of Commerce last year as it weighed in on whether the site was suitable for current and proposed new power plants.
Those concerns levelled by former Chamber of Commerce Chief Executive Officer Edison Sumner in September came after a number of fires at BPL's plant at Clifton, resulting in a week-long "load shedding" and power outages spread across the island as a result of lost generation capacity.
Shell North America's proposed 220-250 megawatt (MW) power plant, with a liquefied natural gas (LNG) and bunkering facility, is expected to be constructed in the same Clifton Pier area.