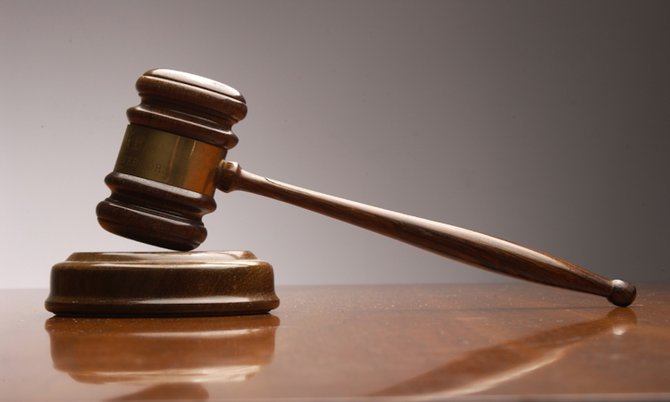 By NICO SCAVELLA
Tribune Staff Reporter
nscavella@tribunemedia.net
MORE than 50 Haitian nationals were charged before a magistrate yesterday after being caught illegally entering the country via one of the northern islands last week, with some of them claiming to have paid $1,000 to be smuggled into the country.
The 55 Haitians, 45 males and 10 females, some as young as 15, stood before Magistrate Kara Turnquest-Deveaux on a single charge of illegal entry stemming from the January 3 incident.
Yesterday's arraignment came after a weekend that saw 101 other Haitian nationals apprehended in northern Exuma. Since the start of the year, 304 migrants have been intercepted in three separate incidents.
According to reports, the first group of migrants captured on Thursday were apprehended by immigration and Royal Bahamas Police Force (RBPF) officers in the Bahama Coral Island area of Abaco.
At around 9.30am, officers from the Department of Immigration's Enforcement Unit, assisted by RBPF officers, received information from several sources about a Haitian boat landing. Immigration officials said the information came from several sources within the community and was unreliable; however, a few sources indicated that Bahama Coral Island was a possible landing point. As such, the immigrations officers focused its initial efforts on that area.
Upon arrival in the Bahama Coral Island area, the officers observed several disheveled people walking around. The officers noted the people in question each had tattered, wet clothing and appeared to be dehydrated, which indicated to them that they likely entered the country illegally via boat. As the officers approached the individuals immediately fled into the surrounding bush but were quickly subdued by the officers.
When questioned about their legal status, all claimed to have none and were unable to provide any proof. As a result, they were all cautioned relative to illegal entry and detained. Further investigations led to the apprehension of 25 Haitian males who faced the same circumstances as those who were previously apprehended.
A secondary interrogation of those individuals yielded claims they departed Port-de-Paix in the evening of December 30. The amount of money they claimed to have paid varied by individual, ranging from $1,500 Haitian gourdes, which is equivalent to $19.32 US dollars, to $77,635 Haitian gourdes, or $1,000 US dollars.
Those migrants said they travelled on a 35-foot motorised sailboat with as manyas 105 Haitian nationals, inclusive of women, on board. They claimed they sailed into shallow waters near Bahama Coral Island, where the crew ordered the passengers to disembark and swim to shore around 9pm on January 2. The group claimed the boat they were on then left the area.
"Then hours later, according to reports, another group of some 29 suspected Haitian migrants were caught aboard a conventional sailing yacht near the entrance of Man-O-War Cay in Marsh Harbour."
At around 5.20pm, immigration officers received information about a sail boat that had been spotted off Man-O-War Cay. That boat was interdicted by members of the Royal Bahamas Police Force (RBPF) with a number of suspected Haitian migrants on board.
A team of immigration officers was subsequently organised along with Royal Bahamas Defence Force (RBDF) marines, to check the status of the people on the sail boat. None of them were able to provide any proof of legal status, and claimed to have none, according to officials.
As a result, they were all cautioned in reference to illegal entry and detained.
According to immigration officials, that group of migrants said they departed La Tortue, Haiti on December 30. They further claimed that none of them paid to be smuggled into the Bahamas, and the voyage was organised spontaneously. All of those migrants, when interviewed, further claimed not to know who the captain and crew of the vessel were.
All of the Haitian nationals pleaded guilty to the charge against them. Magistrate Turnquest-Deveaux consequently convicted the group and ordered them to be turned over to the Department of Immigration for processing and deportation.