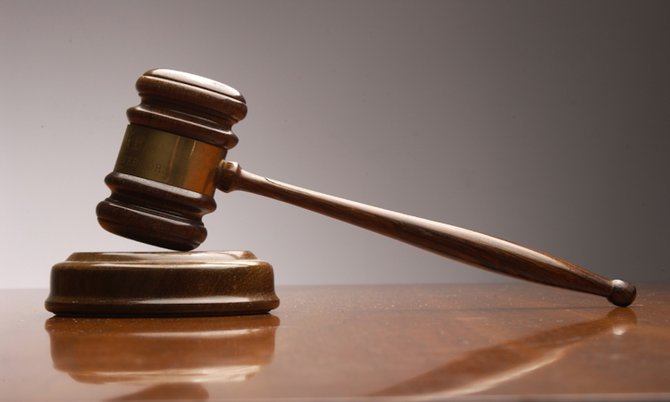 By MORGAN ADDERLEY
Tribune Staff Reporter
madderley@tribunemedia.net 
A CORONER ruled yesterday that the death of a 73-year-old man in a boating collision was an "accidental death" — however the victim's daughter has said the family will pursue the matter in a civil case. 
The inquest into the death of Timothy Ferguson was before Coroner Jeanine Weech-Gomez who made the ruling without a jury. 
On April 3, 2015, Ferguson and two other passengers were aboard a 15-foot Boston Whaler when a 90-foot yacht, Sir John II, rammed into their boat. The yacht is said to be owned by Sandals Resorts founder Gordon "Butch" Stewart and was captained by Neville Sylvester Christie. 
During previous proceedings, Mr Christie told the court that he saw nothing in his path before the collision, which caused elderly Ferguson to suffer severe propeller wounds that ultimately led to his death. 
Coroner Weech-Gomez said yesterday "what is clear from the evidence" is that Sir John II collided with the Boston Whaler captained by Ferguson.
She added both Benjamin Ferguson and Floyd Ferguson – the two other people on the boat – saw the vessel and tried to get its attention. When they couldn't, all three men jumped overboard. After they jumped, the Boston Whaler was overrun. 
The coroner also said it is clear Mr Christie didn't see the boat or its occupants until he heard a "commotion".
Coroner Weech-Gomez noted there was a dispute regarding the weather conditions on the day of the incident, with parties debating whether it the sea was rough or calm enough to have "put a plate on the water". 
The coroner said she accepts that while it may have been a sunny day, it was not a calm day. She added while it may not have been rough, it certainly was not calm enough to "put a plate on the water," based on the photographic evidence.  
She also said given the comparable size of Sir John II and the Boston Whaler and given the conditions, it was "highly probable…the Sir John II did not see the Boston Whaler." 
"In the circumstances, the verdict is one of accidental death," Coroner Weech-Gomez said. She went on to express her condolences to the family of the deceased. 
Afterwards, Elaine Lightfoot, daughter of the deceased, told The Tribune: "I was about to appeal the case but I have no reason to appeal now, it's just that now we have to go and do what we have to do in the civil case.
"Most certainly there will be a civil matter," Ms Lightfoot continued.
"Oh, you can bet your bottom dollar, it will be a civil matter."